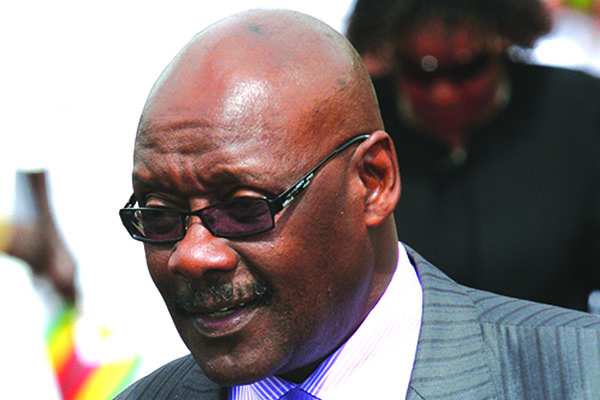 HEALTH minister David Parirenyatwa was yesterday shocked by the situation in Harare's high-density suburb of Mbare, where he described the place as a breeding ground for water-borne diseases.
BY MUNESU NYAKUDYA
Parirenyatwa was part of an inter-ministerial team that toured the teeming suburb to assess the environmental and health situation in the wake of a fresh outbreak of tropical diseases, including typhoid, and a scare of the repeat of the 2008 devastating cholera outbreak that claimed more than 4 000 lives.
"We will not be able to get rid of either typhoid or cholera and other diarrhoeal diseases, as long as we have conditions like these ones.
"Even if I say every hospital in this country must stop treating anything else except typhoid and cholera, we will still not have a solution. The solution is making sure that we have got hygienic conditions in this country, especially here in Harare," he said.
"If you look around here, the filth that is here, the worms that are breeding on cabbages that are being sold and sewage that is flowing – it's just a shocking, deplorable state, which is a proper breeding ground for diseases." Local Government minister Saviour Kasukuwere, who was also part of the touring team, described the situation at Mbare Musika as "deplorable".
"It's a disaster. The situation here is deplorable, we have guys, who are hands-off; they do not even know what the steering wheel is. They have no interest in the affairs of the city and we have to do something about it. It's shocking," he said.
However, on being asked about what the government would do as an immediate response to the situation, Kasukuwere said: "I will not comment on that."
With some parts of Harare reportedly getting flooded due to incessant rains and the poor drainage system, which is being blamed on the city council, Kasukuwere declared no one would be compensated.
"As for compensation for those that have lost their houses, well, that cannot be our problem. Whoever gave them that land must pay them back," he said.
Some residents have reportedly threatened to sue the local authority for losses incurred through the floods.