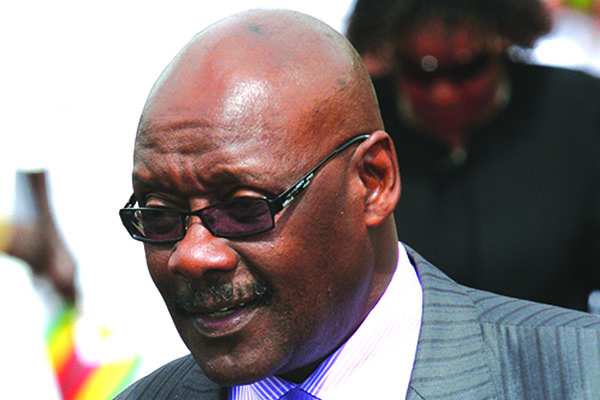 ZIMBABWE faces a shortage of critical drugs that could threaten the lives of people living with chronic conditions unless the Reserve Bank of Zimbabwe (RBZ) intervenes as a matter of urgency, the Zimbabwe Medical Association (Zima) has said.
By Staff Reporter
In a statement, Zima said there was a risk that essential drugs like insulin (for diabetes), anaesthetic (used to prevent pain during surgery) and psychiatric drugs could run out before the end of the month.
Zima used Twitter to raise alarm bells of the impending catastrophe urging authorities to provide funds.
"The country will run out of insulin, anaesthetic and psychiatric drugs by end of January unless RBZ releases funds now," the post read.
Diabetes, which is managed largely by insulin injections, remains one of the leading killer diseases in Zimbabwe, with many patients struggling to get their medication which is also expensive.
Efforts to get further details from Zima secretary-general, Shingi Bopoto and president, Agnes Mahomva were unsuccessful.
However, Health minister David Parirenyatwa, on being contacted, said he was unaware of the development.
"I honestly do not know where this is coming from, but, as far as I know, we have adequate supplies," Parirenyatwa said.
Most public hospitals have been battling with severe drug shortages and last year Harare Central Hospital and United Bulawayo Hospitals (UBH) had to suspend elective surgeries to manage the shortages after essential anaesthetic drugs ran out.
UBH announced the indefinite cancellation of elective surgical operations as a result of lack of a sedative drug, pethidine.
In a memo at the time, UBH noted that the shortage of pethidine was nationwide.
Pethidine is a pain-relieving drug, which is used in emergency and post-surgery stages of the health care chain.
Zimbabwe's health delivery system is on its knees after years of mismanagement and corruption, as well as misplaced priorities, with the government electing to fund its military rather than social services. Government has, for the umpteenth time, failed to meet the threshold set by the Abuja Declaration requiring that national budgets allocate 15% of expenditure to health.