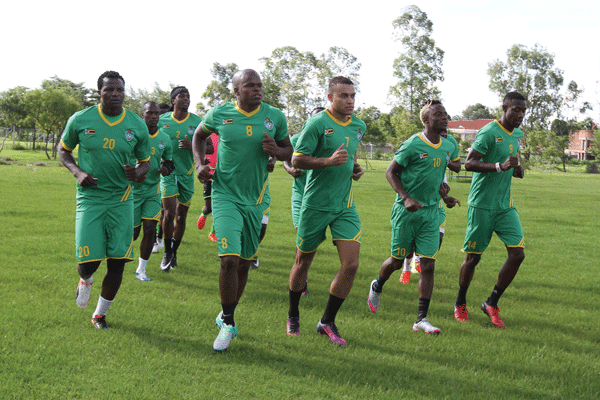 ZIMBABWE Football Association (Zifa) president Philip Chiyangwa has claimed the Warriors players are the best paid team at the 2017 Africa Cup of Nations (Afcon) finals, which kick off in Gabon tomorrow.
BY SPORTS REPORTER
Chiyangwa claimed the Warriors are highly-paid, compared to other teams in the competition.
Speaking to South Africa's Daily Sun, Chiyangwa claimed he has $5 million budgeted for the whole tournament, that would be shared among the players and technical staff.
"People are blowing this bonus issue out of proportion," he said.
"We are the highest paid federation in the competition. Uganda are paying an overall $1,2 million to their players. Compare that to $5 million. And with all this, we expect very good results."
Afcon defending champions, Ivory Coast have set aside a budget of $6,2 million for the tournament, while Ghana slashed theirs from $5 million to $3,4 million.
Chiyangwa has promised to honour the agreement he signed with the players.
Zifa had until yesterday to pay part of the money, failure to which the Warriors have threatened to boycott the tournament.
The Warriors are set to pocket at least $86 800 each in match fees if they go all the way and win the tournament. The players staged a strike over bonuses just before their departure for Cameroon enroute to Gabon, before successfully negotiated for a handsome package with Zifa.
The package would see each player getting $5 000 in appearance fees per match and a daily foreign allowance of $400 each.
They also wanted a winning bonus of $6 000 a player per match, which increases by $2 000 for every stage passed.
From the figures above, Zifa will need at least $2 million to pay the 23 players who travelled to Gabon, in the event that they win the tournament.
Chiyangwa said he was delighted that the team managed to hold Cameroon to a 1-1 draw in their final preparatory match earlier this week.
"In our friendlies, we have managed to beat Tanzania and Zambia. We are aware that the team will be representing the whole Sadc region and the players have promised not to disappoint."
The team was due in Gabon yesterday from Yaoundé. They will open their group matches against Algeria at the Stade de Franceville on Sunday before tackling Senegal next Thursday and completing the group matches against Tunisia four days later.
"We have done everything right and this our time to prove our readiness," Chiyangwa said.