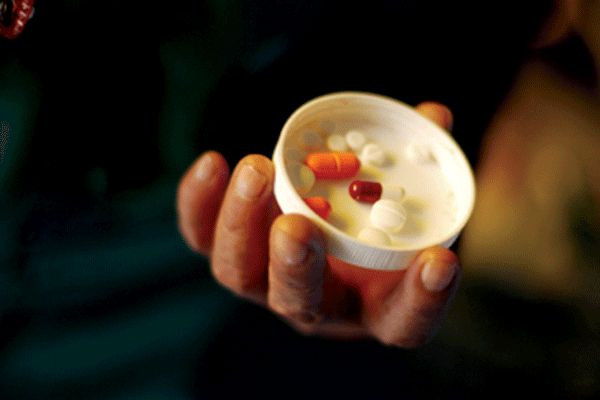 HUNDREDS of thousands of Zimbabwean children are at risk of contracting tuberculosis (TB) due to a critical shortage of the Bacille de Calmette et Guérin, better known as BCG vaccine, at most polyclinics and public health facilities countrywide.
By Phyllis Mbanje
A number of parents interviewed by Newsday Weekender expressed concern at the development, which has the potential to expose their babies to TB infection.
Major hospitals and clinics do not have the drug, while in some instances, the drug is available, but there are no syringes.
"We went to Edith Opperman Clinic (operated by Medecins Sans Frontieres) and were told that the drug was not available," a distraught couple from Waterfalls said.
A 23-year-old first-time mother was told by nurses at Harare Central Hospital that they did not have syringes.
"The drug was available, but the nurse said they did not have the syringes, so we will keep checking, but I am worried it might be too late to protect my baby," she said.
Harare City Council spokesperson, Michael Chideme said he was consulting with Edith Opperman Clinic and would comment later. He had not done so at the time of going to print.
Last year, the then acting health director, Clemence Duri said the shortage was a result of low supplies, which authorities were trying to manage, so that no baby's health would be compromised.
Mothers with newborn babies are being asked to return to health facilities at specific dates due to the erratic supply of the drug.
Fears abound that some mothers, once discharged, will not return for the vaccine, which is normally given within hours of birth.
BCG has existed for 80 years and is used against TB and has been declared mandatory by the World Health Organisation (WHO).
It is has, for decades, been administered to every baby at birth, making it an integral part of the routine immunisation programme.
Zimbabwe, for the past few years, has been experiencing perennial shortages of this vital vaccine and last year alone, several shortages were recorded at health facilities throughout the country.
WHO recommends that BCG be given to all children living in highly endemic countries, as well as to infants and children at particular risk of TB exposure in otherwise low-endemic areas.
A single dose of BCG vaccine, given to neonates, is one intervention that has contributed to a reduction in the burden of TB, and demonstrates the importance of immunisation.
Over the past three years, there has been a decline in global availability of the BCG vaccine.