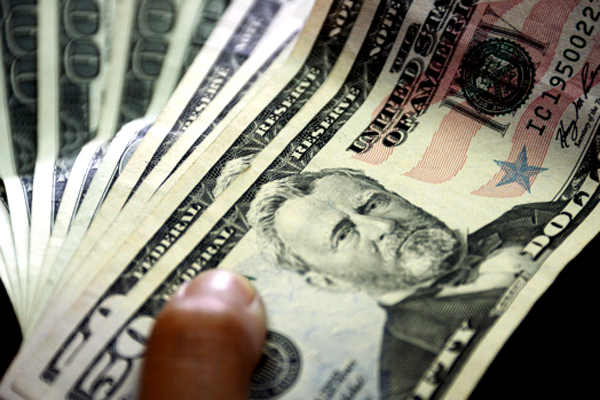 CASH dealers are charging business owners seeking to restock their goods from South Africa between $2 and $2,50 for the $100 bill, which has seen an increased demand in recent weeks.
BY TATIRA ZWINOIRA
Demand for the $100 bill has risen due to suppliers in South Africa offering a higher exchange rate compared to local cash dealers.
A cash dealer told NewsDay yesterday that the levels of business from individuals seeking to take money out of the country has risen significantly, with the cash they are bringing to them now more than that of cross-border traders.
Interviews with several cash dealers revealed suppliers in South Africa wanted more convenience in counting cash and the United States currency was preferred to the rand.
"These business individuals and cross-border traders are coming to us to buy higher denomination notes, especially the $100 note. The $50 and $100 notes attract a better rate compared to buying the South African rand. These are the guys who are externalising money to South Africa who do not want the rand. If you go with the rand to South Africa, they will not refuse, but they prefer the United States $100 bill," a cash dealer said.
"The United States dollar is a hard currency, so if you go to these other countries such as South Africa and Zambia, you will actually realise that the dollar is more attractive than the rand if you want to buy in bulk."
The trend started as companies were seeking to avoid delays in paying suppliers in South Africa, Zimbabwe's biggest imports source market.
Locally, the US dollar is exchanged at a rate of $1:R14.
However, suppliers in Johannesburg, South Africa, are offering between R1 450 to R1 500 for the $100 note.
As such, demand for the $100 bills went up, with cash dealers now charging between $2 and $2,50 for a $100 note.
This means the US dollar is currently trading against itself at a rate of $1:$1,02 or $1,025.
Financial expert, Persistence Gwanyanya said the trend was due to the fact that the $100 is easier to carry, which "attracts those wanting to externalise".
Last year, central bank governor John Mangudya said individuals and companies had externalised around $1,8 billion in 2015, worsening the liquidity situation.
One dealer said business owners were bringing in amounts as high as $7 000 in smaller notes to exchange for the $100 bills.
"Cross-border traders are now small fry. Exchanges of between R3 000 and R5 000 are now what we call small stuff," one cash dealer said at the Fourth Street bus terminus.
Currently, higher value notes such as the $50 and $100 bills are now scarce, with banks offering $20 or bond notes for withdrawals.
In June 2016, the Bankers' Association of Zimbabwe and the central bank advocated for the importation of lower denominated notes to stem the hoarding of cash by unscrupulous traders.
Efforts to get comment from Mangudya were unsuccessful, as the central bank chief was in a meeting when NewsDay called yesterday.