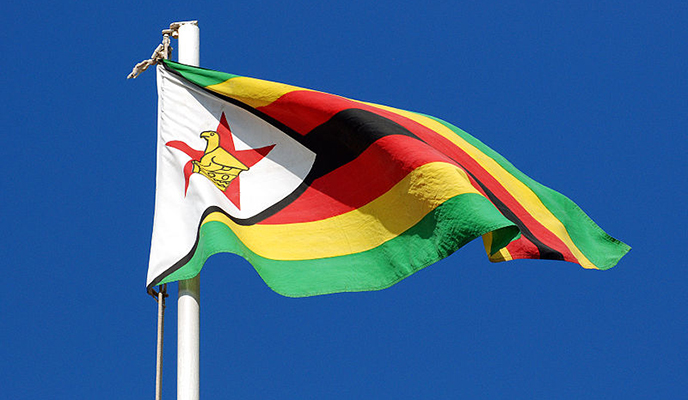 Zimbabwean workers are bearing the brunt of the economic crisis, with the bulk of them going for Christmas holidays without salaries.
BY NDAMU SANDU
Government, which is the largest employer, has been struggling to pay salaries, with teachers said to be paid their salaries on December 28 after army, police, prison and health personnel, while the rest of the civil service would get their salaries in the new year.
The situation is dire for employees in the private sector, with some owed close to a year in salaries, according to Japhet Moyo, the Zimbabwe Congress of Trade Unions secretary-general.
Moyo said in the event that companies paid salaries, workers could not access the money due to cash shortages that have seen long queues sprouting at banking halls.
"Workers are going home empty-handed, leaving behind salary arrears of a year and they don't know when they come back whether that company would be around," Moyo said.
According to a report by Labour and Economic Development Research Institute of Zimbabwe and The Solidarity Centre, the failure to pay what workers are legally entitled to is wage theft and a violation of international labour standards, as well as national legislation on employment of workers.
"Wage theft affects an estimated 22 000-plus workers for urban councils (local government entities), 12 000 in agriculture and more than 7 500 each in the security sector, automotive industry and railways," said the report, Working Without Pay: Wage Theft in Zimbabwe.
Moyo said the economic crisis had crippled unions that rely on subscriptions from workers.
The subscriptions have not been coming as workers are not being paid, he said.
Resultantly, unions have struggled to represent workers, abandoning cases midway as they could not raise enough money to pay legal fees.
Moyo said the situation looked gloomy unless there were policy changes to improve the operating environment in the economy.
However, Employers' Confederation of Zimbabwe Industries president Josphat Kahwema yesterday told NewsDay that employers were in a worse off position, adding that 2017 would be a bleak year.
"It's going to be made worse because everyone is campaigning for positions ahead of the 2018 elections instead of worrying about the economic situation," he said.
Kahwema said the situation had been worsened by the Zimbabwe Revenue Authority (Zimra) that was garnishing accounts of defaulting companies and demanding payment before the company has been paid for services rendered or goods sold.
"Zimra charges for money you have not collected. Most companies are owed by government departments that have failed to pay, but Zimra wants its dues," he said.
A recent report by the Industrial Psychology Consultants (IPC) showed that 72,3% of the Zimbabwean workforce was in distress (strongly elevated) and 27,7% were under the moderately elevated category.
The report showed that 100% of the working population experienced anxiety, with all of them in the strongly elevated category.
IPC said all the observed symptoms indicate the level of occupational stress experienced by the Zimbabwean workforce was much higher than what has been observed in other countries.
Kahwema said employers were also stressed by the state of affairs.
"Before a worker is stressed, an employer is more stressed because you cannot pay salaries. Most employers have lost their companies and are in debt. Nobody wants to close their companies, you can close if you have no choice," he said.