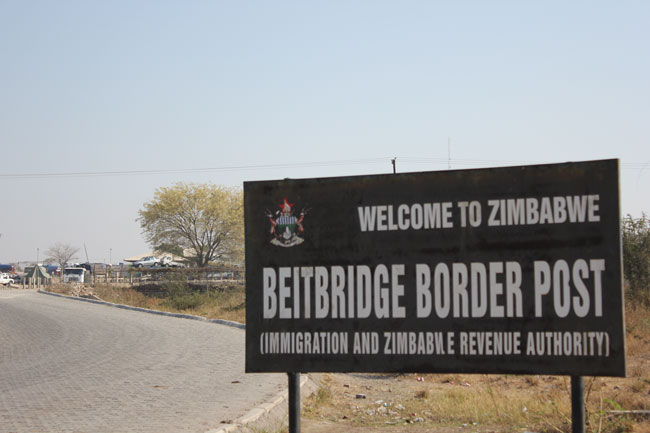 A POLICE roadblock just 20 metres from the Beitbridge Border Post has this year been cited by motorists as a major impediment to smooth movement of vehicles into Zimbabwe.
BY OWN CORRESPONDENT
Manned by up to six traffic police officers, the roadblock has put paid to all efforts by government to speed up traffic movement at the border post.
"We were served fast in the border post, but have been stopped for about 20 minutes at that roadblock," a Bulawayo-bound motorist said.
"They demand reflectors, fire extinguishers, reflective vests for which you are fined on the spot. Instead, they [Zimbabwe Republic Police] should be selling that stuff and making more money."
A businessperson, who runs a fast-food outlet at the border town said: "It discourages tourists that the first thing that greets them is a roadblock where they are asked to pay fines."
Unsuspecting foreign motorists were made to pay fines stiffer than normal owing to threats of being detained or delayed.
The Zimbabwe Council of Tourism last year cited the congestion at Beitbridge Border Post and the numerous roadblocks along the country's major highways as stifling growth of the tourism sector.
At any given time, the Beitbridge-Bulawayo Highway has at least 14 roadblocks, with six of them concentrated in Beitbridge district alone.
National traffic police spokesperson Inspector Tigere Chigome was unreachable for comment yesterday.