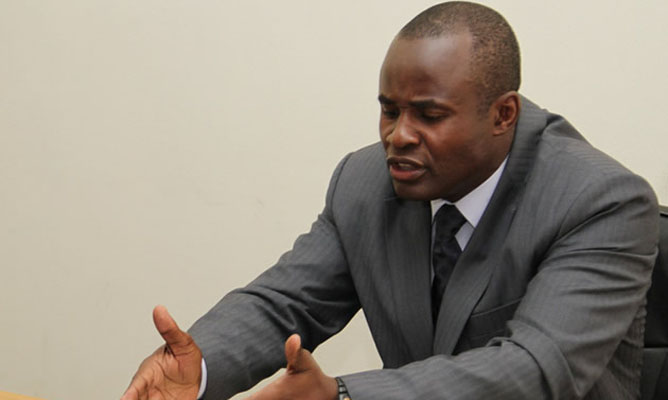 A REPORT by the Parliamentary Public Accounts Committee led by Mufakose MP Paurina Mpariwa (MDC-T) has revealed high levels of corruption at various government departments, particularly the Industry and Commerce ministry where its books were reportedly in shambles.
BY VENERANDA LANGA
The report on the Auditor-General (AG)'s report of 2014 and 2015 Appropriation Accounts for the Ministry of Industry and Commerce exposed abuse of 3 600 litres of petrol worth $4 998 and thousands of litres of diesel.
The ministry also failed to follow procurement procedures with regard to contracting a company to provide services at the Milan Expo in Italy, where the ministry participated.
MPs, during debate on a motion of the report yesterday, called for the arrest of all officials implicated in the AG's reports. Mabvuku-Tafara MP James Maridadi (MDC-T), supported by Norton MP Temba Mliswa (independent), kept interjecting during debate on the motion.
Maridadi said failure to adhere to procurement procedures was due to the fact that ministers and other senior government officials accused of corruption were going scot-free.
"President Robert Mugabe is the chief executive officer of this country and must start making a move to deal with issues of corruption," Maridadi said. "At the just-ended Zanu PF conference all ministers were there, and some of the most corrupt ministers were accredited and sat on the table with Mugabe, yet some of them are on the most wanted list."
The MP said the level of impunity in the country was very high.
As Higher Education minister Jonathan Moyo entered the National Assembly, Mliswa shouted: "Wanted dead or alive! "He (Moyo) was there at the conference, but was not arrested. He is a thief," Mliswa exclaimed, angering Buhera West MP Joseph Chinotimba (Zanu PF), who raised a point of order, saying the Norton MP must explain who the thief was.
Acting Speaker of the National Assembly Reuben Marumahoko quashed Chinotimba's point of order and refused to sustain it. Moyo is being investigated by the Zimbabwe Anti-Corruption Commission on allegations of defrauding the Zimbabwe Manpower Development Fund of over $400 000.
Mliswa said ministers were no longer ashamed of being corrupt.
"They do not have shame, they are not prepared to account. Zanu PF went to the extent of going to a politburo meeting to protect Moyo when the Prosecutor-General had said he must be arrested. It is clear that the President must walk the talk on corruption. Some ministers will not come back seriously because you will be punished for corruption," Mliswa said.
Chinotimba said MDC-T officials and councillors were corrupt and must also be arrested.
"MDC-T president Morgan Tsvangirai stays in a house where he was said to have misused money, and he must also be arrested," Chinotimba shot back.