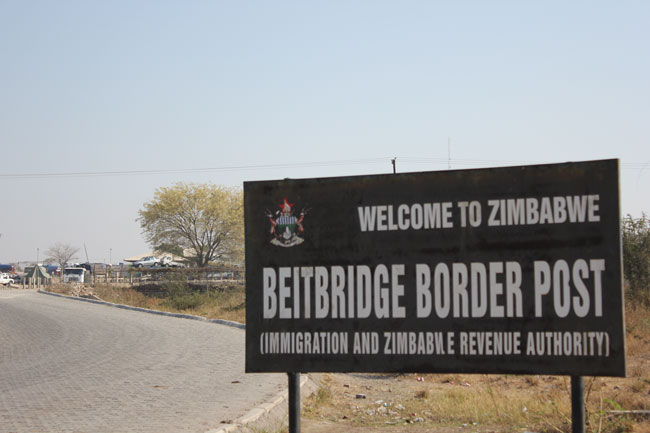 THE South African Police Services (SAPS)'s aerial border patrol unit has reportedly thwarted yet another smuggling racket at an illegal crossing point between South Africa and Zimbabwe in Beitbridge.
BY OWN CORRESPONDENT
A fully-laden donkey-drawn cart was recovered in the operation on Wednesday.
Limpopo provincial police spokesman Motlafela Mojapelo said detectives intercepted goods which were being smuggled into Zimbabwe on the donkey-drawn scotchcart.
"A donkey-drawn cart was spotted from a police helicopter conveying goods towards the Zimbabwe side of the Limpopo River, which is about 2km from last week's success," Mojapelo said.
The suspects allegedly fled into Zimbabwean side of the border leaving their donkeys and the cart in the drier portion of the Limpopo, as the police helicopter landed on the river bank.
An assortment of goods whose value is yet to be established was on the cart.
Six days ago, Limpopo provincial police commissioner Lieutenant-General Nneke Ledwaba's team recovered a Toyota D4D twincab being smuggled into Zimbabwe.
The smugglers fled into Zimbabwe abandoning the donkeys and the semi-submerged vehicle in the river.
Mojapelo said police were still trying to ascertain the origins of the consignment which included groceries, adding the SAPS would continue with their aerial patrols throughout the festive season.
Soon after the New Year, thousands of Zimbabwean economic refugees, documented or otherwise, flock to South Africa sidestepping the official port at Beitbridge as they flee the worsening economic and political pressure back home .