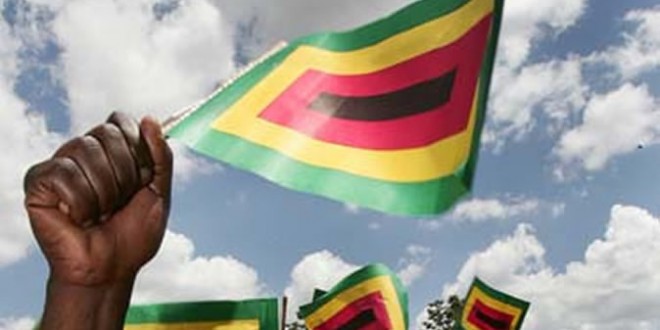 The Grain Millers' Association of Zimbabwe (GMAZ) yesterday handed over 30 tonnes of mealie meal to Zanu PF to feed the over 7 000 delegates expected to attend the ruling party's conference set for Masvingo this week.
By Rejoice Chingwaru/Tatenda Chitagu
GMAZ chairman, Tafadzwa Musarara said the millers were donating the mealie meal willingly with no one coercing them to do so.
"Unlike those malicious reports that claim Zanu PF forces people to donate, we are an industry that has come on its own," he said.
Zanu PF secretary for transport, Oppah Muchinguri, who received the consignment on behalf of the party, said: "This donation is a clear indication of empowered youths, who have ploughed back to their roots in appreciation. When people enjoy these products, they will think of the role played by Zanu PF in empowering the youths."
Muchinguri said command agriculture would boost Zimbabwe's grain stock.
"We have gone through difficult times like drought due to climate change, but command agriculture will turn around the situation and boost our grain reserves," she said.
Muchinguri said the produce from command agriculture would boost exports and increase foreign currency earnings.
"Through command agriculture, things will change and exports will be boosted and we hope to keep all the United States dollars we earn," she said.
Meanwhile, preparations at the conference venue were still on-going, with workmen yesterday working round the clock to ensure that everything was in place.
Zanu PF Masvingo provincial chairman, Amasa Nenjana admitted that they were still to put their house in order.
Masvingo Showgrounds – the venue – has overnight turned colourful, with giant tents hired being pitched, while an open space has been cleared to create a temporary helipad for President Robert Mugabe's chopper.
New roads have been graded near Masvingo Showgrounds, while some were tarred and resurfaced.
Several billboards emblazoned with pictures of Mugabe in his more youthful days have also been erected along major highways leading to the city centre.
All hotels and lodges in and around Masvingo, including in Gutu – about 100km away – were reportedly fully booked.
Organisers said 98 buses would ferry party delegates from across the country, while 400 foreign delegates – some from the party's United Kingdom branch – were expected to grace the event.