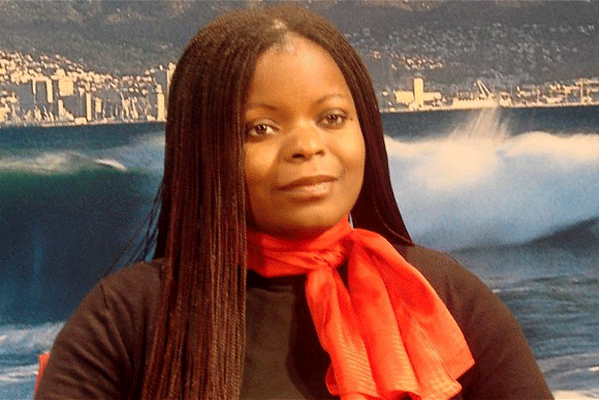 FRUSTRATED by the exorbitant retail pricing of books by local bookshops, award-winning author and international trade lawyer, Petinah Gappah, has decided to import books that she authored and are published outside the country and is now selling them locally at affordable prices.
BY TINASHE MUCHURI
Gappah told NewsDay that she was disappointed by the proposal by some bookshops to retail one of her books at $25, a price she said was ridiculous.
She said her first two books — An Elegy for Easterly and The Book of Memory — were distributed locally by Weaver Press since she was based in Geneva, Switzerland.
Gappah said although Weaver Press did a good job in bringing her books to local readers, they were unable to import over 200 copies at a time, a move which made the books expensive.
The problem, she said, was compounded by a 40% import duty imposed by the government in September 2015, that is in violation of an agreement Zimbabwe signed with the United Nations Educational, Scientific and Cultural Organisation in 1998.
"Smaller volumes mean high costs. So this obviously drove the cost up. It also did not help that government put a duty on books of 40%," Gappah said.
"It felt absolutely wrong to me that the people from the place from which I get my inspiration could not actually buy the book. So I thought maybe economies of scale would work, and I tried to find a distributor who was willing to make low profits on high volumes."
Gappah's efforts hit a brick wall as she was unable to find a distributor willing to take the financial risk of bringing in such large volumes, so with the support of her United Kingdom publishers who gave her a generous discount, she decided to take on the risk.
She said the discount and her knowledge of international trade law as it applies to customs clearance came in handy and allowed her to bring in 1 200 copies of her three books namely Rotten Row (600 copies), The Book of Memory (400) and An Elegy for Easterly (200).
"It helped a lot that the new free trade agreement between Zimbabwe and Sadc on one side, and the European Union (EU) on the other, means that duties have been lifted on books from the EU. It was tough to clear them, because Zimra [Zimbabwe Revenue Authority] had not yet entered the new duties into their automated system, but we succeeded," Gappah said.
She said clearing the books without being charged duty allowed her to price them "reasonably" and she was only working with bookshops and galleries willing to sell them at the recommended retail price of not more than $16.
"I paid VAT [value-added tax] and all taxes upfront. I am able to support booksellers like Alois at Avondale Books, and individual sellers in the townships," Gappah said.
She has so far disbursed over 300 copies of the books throughout Harare.
After selling 90 books on the night of Rotten Row book launch a few weeks ago, and another 30 that same weekend, the author said she was pleased that she was already getting re-orders and was now hoping to distribute to Bulawayo, Masvingo, Mutare and Victoria Falls.
Gappah said she was driven more by the desire to make the books available to readers who needed them than making profit.
"I have no desire to profit from this at all. I want only to cover the costs of bringing the books in, and to make up my royalty, which I had to give up to benefit from a discount," she said.
And if this model works, she hopes to encourage other authors to try it.
Gappah said she believed in giving and was in the process of donating a few of the books to libraries and book clubs.
The books are available at several Harare bookshops such as Alois Books at Avondale flea market, Beauty Box of Ballantyne Park, Blackstone Books, Bond Street Shops (Mt Pleasant) and Blackstone Books (Sam Levy's Village, Borrowdale).
The books can also be found at the Harare City Library, Kiki's Gallery (Umwinsidale), Mustard Seed Africa (Mt Pleasant), National Gallery Bookshop and Weaver Press (Emerald Hill), among others.