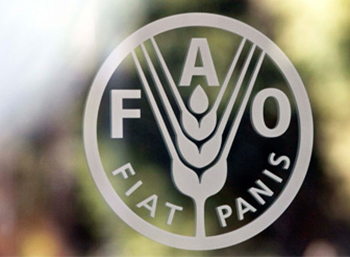 THREE high school pupils have been awarded Samsung tablets by the Food and Agriculture Organisation Zimbabwe (FAOZW) for painting posters that illustrated their ideas on the effects of climate change.
BY MUNESU NYAKUDYA
Harare High School's Tafadzwa Nyamkapa (Lower 6) won the first prize, followed by Prince Edward High student, Curlington Chigariro (Lower 6) and Dzivaresekwa High 1's Form 3 student, Maggie Livingstone came third.
FAOZW communication consultant, Sithembile Siziba said about 40 students submitted their entries.
"We did this as a way of engaging young people in the fight against hunger and raising awareness on the effects of climate change through the Ministry of Primary and Secondary Education and the Zimbabwe United Nations Asscoation," she said.
The theme of the 2016 competition was Climate is changing, Food and Agriculture must too.
Siziba said they were expanding to other provinces, but there were logistical challenges, "for instance, technological challenges, the students need to have the internet to upload the applications, which some pupils do not have".
The winners were in a jovial mood and promised to encourage others to take part in future.
"I drew a poster that highlighted about seven FAO themes, namely forestry, climate change, food recycling, fisheries, livestock, paddocks, agriculture," Nyamkapa said.
"I drew a poster that had the sun and some crops. So the sun was actually burning some crops. And the other part there was a moon which was warm and cool. The other side it was raining and there was this plant in the middle, which was green on the other side and the other side seemed wilting," Chigariro said.
"I drew a greenhouse with some green cabbages and the other side there was irrigation. The other side I drew wilting grass," Livingstone said.