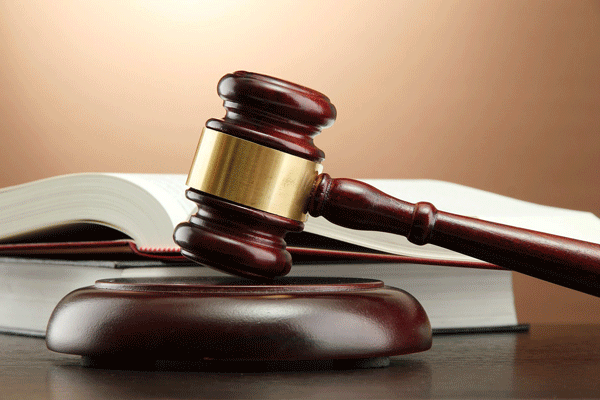 A BULAWAYO cyclist, who three years ago successfully sued a commuter omnibus operator and was awarded $12 754 as compensation, has filed a fresh ex-parte application at the High Court demanding full payment of the damages.
BY SILAS NKALA
In his application, Mthabisi Ian Moyo claimed the kombi operator only paid part of the money, leaving a balance of $9 598.
He cited the kombi owner, one N Bhebhe, driver Bongani Mpofu and Hamilton Insurance (Pvt) Limited as respondents.
"Bhebhe has not complied with the order granted to effect recovery in terms of Rule 165 (1) of the High Court Rules. Applicant applies to strike out the respondent's defence and obtain judgement against respondent," the ex-parte application read.
In his founding affidavit, Moyo said in December 2013, he caused summons to be issued against the three respondents claiming payment of $12 754 in damages after he was hit by the kombi. He said Hamilton Insurance managed to pay a statutory amount of $3 000, while Bhebhe filed an appeal and the matter has since reached the recovery stage.
He said Bhebhe was served with the notice to make a recovery.
"In April 2016, I filed a chamber application to compel respondent to discover. The order … was granted sometime in September 2014," Moyo submitted.
He said sometime in September this year, Bhebhe's lawyers informed him that they were going to do the recovery, but have not yet done so.
Moyo was knocked down by Bhebhe's kombi while cycling between Main Street and 10th Avenue on June 25, 2012 .
"The accident … was negligent because, he drove in excessive speed, he drove without due care, he failed to keep a proper outlook, he failed to avoid a collision when one was imminent. The defendant was charged and convicted of negligent driving and his licence was cancelled and was prohibited from driving for two years," Moyo submitted.
Moyo said he suffered severe injuries as a result and was hospitalised for 65 days. He said as a result of the injuries he was likely to suffer permanent disability.
The respondents are yet to respond to the ex-parte application.