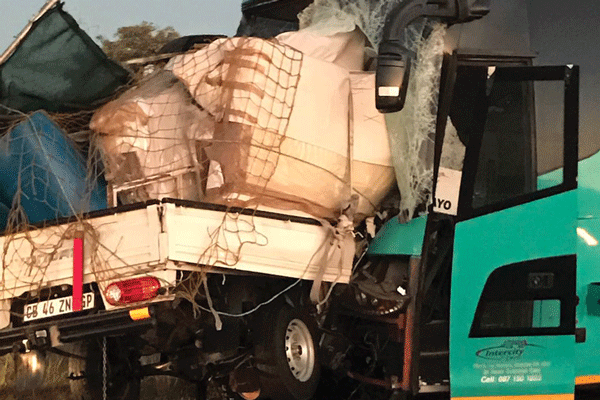 THE Christmas holiday death toll continued to rise with seven more people killed in six separate road accidents that occurred on Tuesday, bringing the fatalities to 28 since the beginning of the festive season.
Police yesterday blamed most of the accidents on speeding.
"The Zimbabwe Republic Police would like to inform the nation that seven people died in six fatal road traffic accidents that were recorded on December 27, 2016 compared to three people who died in 2015," national police spokesperson Chief Superintendent Paul Nyathi said.
"Speeding remains the main cause of the fatal road traffic accidents that were recorded," he said, adding four of the accidents occurred at night.
Nyathi said on Tuesday alone, police recorded 59 road traffic accidents in which 44 people were injured while 103 defective vehicles were impounded.
A total of 7 414 people were arrested across the country for various offences compared to 5 976 nabbed over the same period last year. — Staff Reporter