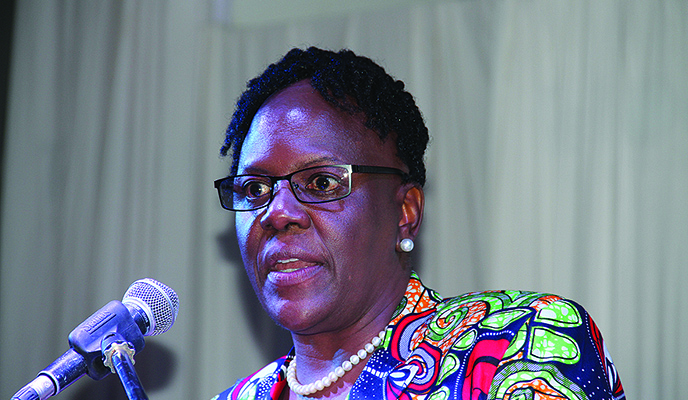 TELONE managing director Chipo Mtasa will continue at the helm in 2017 following the renewal of her contract, company chairman Charles Shamu has said.
BY VICTORIA MTOMBA
Mtasa's contract is due to expire on December 31, 2016. She was appointed managing director for TelOne on a four-year renewable contract in 2013 taking over from Hampton Mhlanga. Market speculation was swirling that her contract would not be renewed.
In response to inquiries from NewsDay, Shamu said: "We are not at liberty to disclose any details on this as contractual issues are confidential between the employer and the employee. You may, however, need to note that as a board we are happy with her performance and come January 2017 Chipo Mtasa will continue as TelOne managing director."
The former Rainbow Tourism Group chief executive officer has been the driving force behind the turnaround of TelOne.
Shamu said with Mtasa at the helm, TelOne has been able to reduce operational costs by $30 million during her tenure.
Some of the cost cutting measures undertaken include buying directly from suppliers instead of dealing with middlemen, negotiating with external contractors and suppliers to reduce costs, moving out of rented facilities into own buildings and a 15% salary cut across the board which was introduced in August last year.
Shamu said broadband customer base more than doubled to 80 000 from 30 000.
Under Mtasa's stewardship, the company held its first annual general meeting last year and has been producing financial results.
Currently, the company is undertaking a $98 million national broadband project. The finances were sourced from China Export Import Bank and the first equipment arrived in October.
"We look forward to the completion of the game changing project in the next 24 months," he said.
The telecom firm is driving the broadband segment of the business to arrest the decline in revenue attributed to a decline in voice calls.