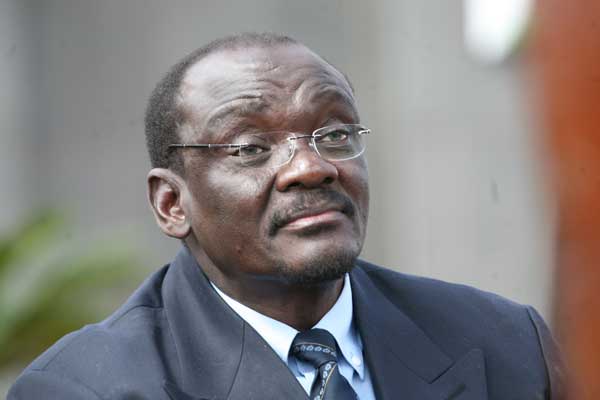 State Security minister Kembo Mohadi has refuted allegations of Zimbabwean involvement in a plot against South African President Jacob Zuma and some of his top lieutenants.
BY BLESSED MHLANGA
In what could trigger a diplomatic row, South African police unit Hawks boss, Prince Mokotedi implicated Zimbabwean State security agents in a nefarious plot to take out influential figures in South African politics linked to Zuma.
But Mohadi denied Zimbabwe's involvement in such a plot.
"I do not know anything about that plot and, as such, I will not comment on things that I am not aware of," he said before cutting the conversation.
Mokotedi, in a detailed affidavit, let out explosive details of an alleged secret meeting to plot the murder of the country's police bosses, an Arab Spring-type uprising and the downfall of Zuma, which was attended by unnamed members of Zimbabwe's Central Intelligence Organisation (CIO).
"Information provided by the source to me on December 12 [the year is unclear] corroborates information from an intelligence report that was submitted in or around April 2016 indicating a meeting was held at Michaelangelo Hotel in Sandton [Johannesburg] in March between [Hawks] employees, members of the Zimbabwean intelligence agency and Serbian nationals," he deposed in the affidavit.
Mokotedi's claims have not been verified.
Mokotedi has opened a case against Independent Police Investigative Directorate head, Robert McBride, former Hawks boss, Shadreck Sibiya, private investigator, Paul O'Sullivan and crime intelligence officer, Candice Coetzee.
He wants them charged with conspiracy to commit murder, treason, espionage and several other crimes.
Mokotedi's affidavit does not say what role the Zimbabweans were to play.