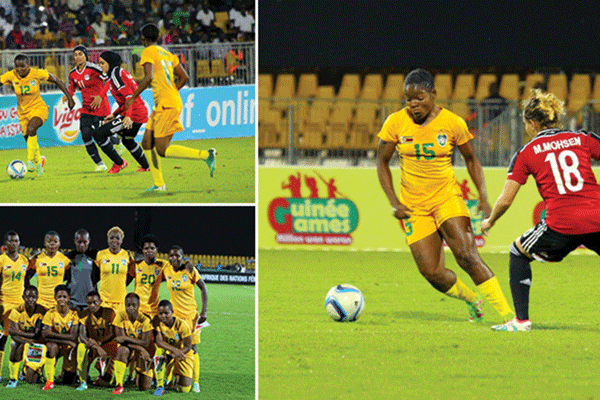 THE Mighty Warriors have received their allowances for participating at the ongoing Africa Women Africa Cup of Nations in Cameroon.
BY HENRY MHARA
Zimbabwe Football Association (Zifa) communications manager, Xolisani Gwesela, without giving the figures, said all the players and officials who went to Cameroon, were paid their appearance fees and allowances.
"They were given money on their return this week," he said.
A source yesterday told NewsDaySport that all the 21 players, who travelled to Cameroon for the tournament, received $795 each.
"The money was transferred into our bank accounts. We were told on the day of arrival and when we checked with our banks, the money was there," a player said on condition of anonymity.
It was not clear whether players who participated in the Awcon qualifiers but did not travel to Cameroon, would also receive allowances.
Players like Rudo Neshamba (pictured), Erina Jeke and Lynette Mutokuto were influential in helping the Mighty Warriors book a place at the finals, with the former topping the team's scoring chats in the qualifiers.
However, the trio were ruled out of the travelling party due to injuries.
This is the first time in a long time that the Mighty Warriors have received their allowances from Zifa.
They are owed thousands of dollars by the cash-strapped Zifa, who have in the past failed to honour their promises to the team.
"It's not much considering what we are owed, but its something and we are really grateful," another player said.
The Mighty Warriors crashed out of the Awcon at the group stage following two defeats to Cameroon and Egypt and a draw to South Africa. They arrived back into the country on Tuesday.