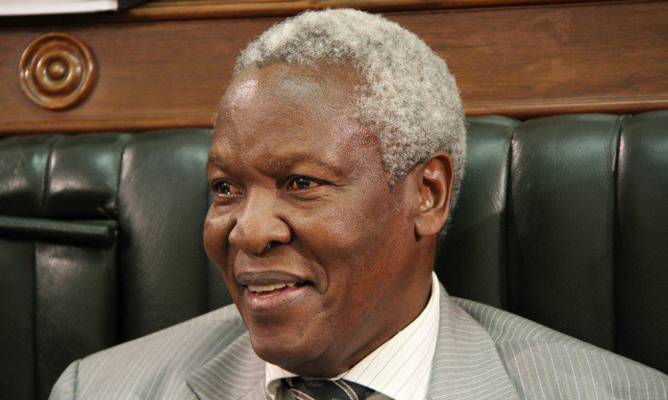 DEFENCE minister and Zanu PF secretary for war veterans, Sydney Sekeramayi has challenged Zanu PF to engage in dialogue to end increasing factional fights that have left the party on the brink of collapse.
BY KENNETH NYANGANI
Sekeramayi made the remarks in Mutare on Saturday.
He was addressing war veterans at an emotionally charged meeting that was also attended by Provincial Affairs minister and leader of a splinter war veterans' group, Mandi Chimene and permanent secretary in the ministry, Walter Tapfumaneyi.
Sekeramayi said disagreements were bound to happen, but efforts should be made to resolve them before they destroy the party.
"Our enemies have failed to destroy us, but if we want to destroy our party, what will our enemy say?" Sekeramayi asked.
"Let us (Zanu PF) sit down and resolve our differences. In Democratic Republic of Congo and Libya, people are fighting each other, let us avoid going there," he said.
Sekeramayi's remarks come at a time war veterans have been divided along Zanu PF factional lines, as Vice-President Emmerson Mnangagwa's Team Lacoste faction battle with G40, another Zanu PF faction in the succession race.
The Christopher Mutsvangwa-led war veterans, who are aligned to Mnangagwa and have increasing attacked Mugabe for backing G40, at the weekend threatened to sever ties with the veteran leader.
But the minister said: "And someone who disrespects our President will be doing it in his own capacity; he will not be representing war veterans."
Sekeramayi said the freedom fighters should be involved in building the economy through participation in various projects such as mining, agriculture, among others.
Speaking at the same meeting, Tapfumaneyi said his ministry would not assist war veterans opposed to Zanu PF.
"We look after every war veteran, but if you turn against us, we might drag our feet in helping you. You will be the last and we will start to help those we are in agreement with, but however, you are entitled to my care,'' he said.
Tapfumaneyi said the War Veterans ministry, formed in 2014, was experiencing challenges because it was still in its infancy.