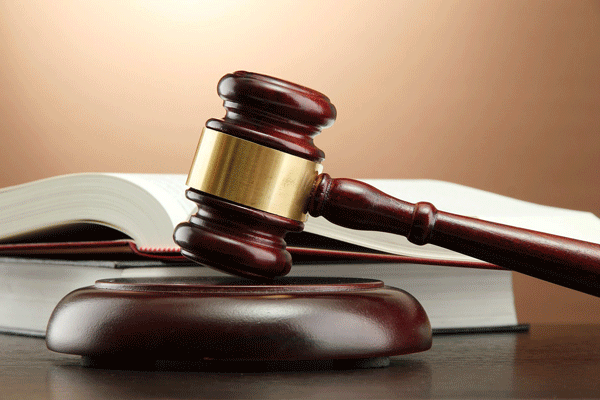 Denmark yesterday officially handed over the new Mvuma Magistrates' Court to the Judicial Service Commission (JSC) ahead of its embassy closure next month.
BY DESMOND CHINGARANDE
In a statement, Denmark said it was very grateful that its targets had been achieved within a short space of time.
"The completion of the courts demonstrates the successful implementation of the $18,6 million Danish International Development Agency (Danida)-funded partnership, whose objective is to positively transform Zimbabwe's justice delivery system, while enhancing the independence, integrity and effectiveness of the judiciary," the statement said.
"In order to ensure a well-functioning justice system with increased integrity and efficiency, Danida funded the acquisition and installation of performance and accountability systems at court stations."
Mvuma Magistrates' Court is one of the 22 new courts constructed with funding from Danida to improve access to justice for citizens across the country.
The new courts were furnished with a state-of-the-art case flow management system, which electronically tracks cases from the filing of the initiating process to the final determination and promptly provides information to court users upon request.
The system allows for efficient case disposal, while deterring possible manipulation through tracking and monitoring progress.
The system also enhances the integrity of justice delivery at procedural and decision-making levels as corruption, bias and poor performance would be easier to detect and deter, while efficiencies in arranging proceedings, including appeals, have been strengthened.
Early this month Chief Justice Godfrey Chidyausiku officially opened Goromonzi Magistrates' Court, which is one of the 22 courts funded by Danida.
Meanwhile, a 26-year-old Mvuma man was yesterday sentenced to 27 years for raping his sister on three different occasions since 2007.
The rapist will serve an effective 20-year prison term after magistrate Hosiah Mujaya suspended four years on condition of good behaviour. The jail terms for the first and second counts will run concurrently.
The matter came to light sometime in October. The complainant's sister in-law read the victim's diary in which she wrote that she was thankful to God for not falling pregnant.
The sister in-law then took the diary to her husband and the matter was reported to the police, leading to the arrest of the rapist.
Timothy Makoni appeared for the State.