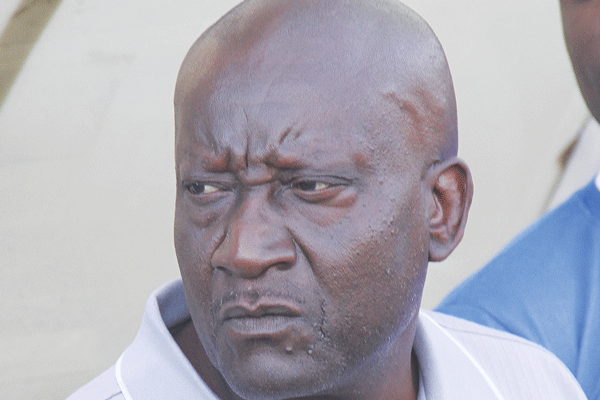 Triangle . . . . . . . . .(0) 0 Dynamos . . . . . . . . . (0) 1
DYNAMOS stayed in the hunt for a top four finish after dismissing Triangle in a Castle Lager Premier Soccer League match played at Gibbo Stadium yesterday.
BY SPORTS REPORTER
The Harare giants are aiming to finish among the top four so that they can put themselves in the frame for some cup competitions next season, after a disappointing campaign in the league this year.
Yesterday, Triangle were on top of the situation in the first half, as they created more scoring opportunities. Godknows Murwira scored the all important goal in the 74th minute to send the few travelling Dynamos fans into a frenzy.
Muriwra took advantage of a defensive mix up to hit the back of the nets.
The defeat was morale sapping for ''Sugar Sugar Boys'' gaffer, David Mandigora, who has been under fire this season, as his charges blew hot and cold.
Mandigora cut a disconsolate figure after the match.
"I thought, today, we could win but things just did not work our way, I am very disappointed with the result especially the way we conceded. We failed to utilise our chances," he said.
On the other hand, DeMbare coach, Lloyd Mutasa was happy with the result and performance of some of the younger players thrust into the team.
"Going forward, this is what it will be like, we will have youngsters, who want to give it a go," he said. " The last four matches we drew two and won two, so the return is not bad, it's a positive sign going forward. It has not been good this year, but if we pull in the same direction next year, we will bounce back."