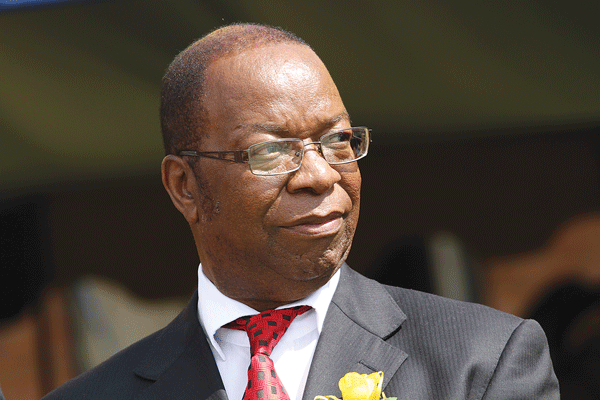 THE Constitutional Court (ConCourt) has dismissed, a constitutional application filed by 64 Cargo Carriers International cross-border drivers, who had taken their paymaster to court accusing the company of unfair labour practices.
BY CHARLES LAITON
The full constitutional bench headed by Chief Justice Godfrey Chidyausiku, unanimously agreed the application by the drivers lacked merit.
In the application, the 64 drivers had accused the cargo company, trading as Sabot, of forcing them to drive about 17 hours a day, while not being allowed to leave the vehicles unattended and were most of the times tracked through satellite devices.
However, in its judgement, the court, through Deputy Chief Justice Luke Malaba, said the workers had not exhausted all available avenues of seeking relief before approaching the ConCourt.
"The principle of subsidiarity underlines the fact that there are many disputes of right or interest, which do not give rise to constitutional matters and directs, as to the route to be taken for the protection of the rights as allegedly violated," Justice Malaba said.
"In this case, a collective bargaining agreement (CBA) made within the provision of the Labour Act, exists, providing for wages, overtime payment and for dispute resolution. In essence it regulates fair labour practices."
He added: "The applicants (64 workers) have ignored this legislation. They have chosen to rely directly on the provisions of section 65(1) of the Constitution in bringing the application to the court. The court cannot condone such an approach."
Justice Malaba further said it was not the intention of the lawmakers that employees should be able to approach the ConCourt to complain that they had not been paid for overtime worked or that they were being made to work longer hours than were prescribed for the said particular industry.
"Essentially, a litigant cannot challenge the conduct of a decision maker as breaching a fundamental right in the Constitution without first utilising the remedies offered by the legislation that gives effect to that right," he said.
"Where there is legislation giving life to a right in the Constitution, a litigant cannot find cause of action directly on the Constitution without attacking that statute as unconstitutional … that is the essence of the rule of law. Ignoring these principles would undermine the laws that support the constitutional order and the rule of law," he said adding: "The application is devoid of merit. It is dismissed with no order as to costs."