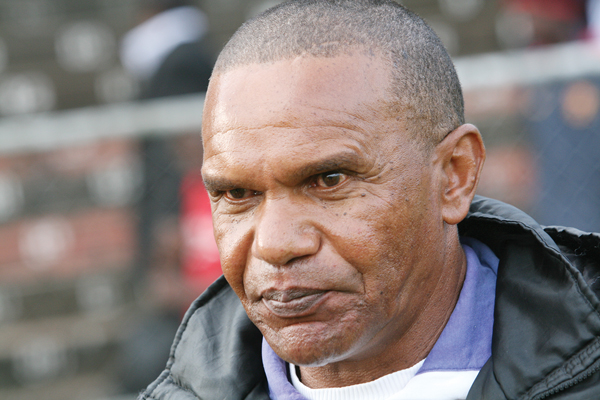 SOUTH African National First Division (NFD) side AmaZulu management has come out in full support of head coach, Joey Antipas (pictured) despite the club's inconsistent run in their quest to return to the top-flight football league.
BY FORTUNE MBELE
General manager Lunga Sokhela told the club's website that the club's leadership was fully behind the technical team, dispelling media reports in South Africa that the former Chicken Inn coach's future at AmaZulu was uncertain. On Monday, KickOff reported that Antipas was "skating on thin ice" at Usuthu.
Sokhela said players' manager Japhet Zwane was still part of club, but would be involved in administration while Qedi Dlamini would handle the welfare of the players leaving Antipas and his assistant Prince Matore safe in their positions.
"The coach (Antipas) has the full support from the directors and all involved at AmaZulu FC and in the case of Japhet Zwane, he's still very much part of the club. We have resolved that some part of his duties, which include interaction with players and technical staff, be handled by Qedi Dlamini and Zwane will focus on administration work," Sokhela said.
Antipas joined Usuthu together with Matore from Chicken Inn just before the beginning of the South African football league season in August.
AmaZulu are perched in the middle of the NFD log standings on position eight with 13 points after playing 10 games from four wins, a draw and five defeats.
They are 11 points behind table-toppers Thanda Royal Zulu, whom they clash with at home at the Princess Magogo Stadium in Durban on Sunday.
The former South African top league side lost their last game away to seventh-placed Real Kings 0-2 at Sugar Ray Xulu Stadium on November 6.