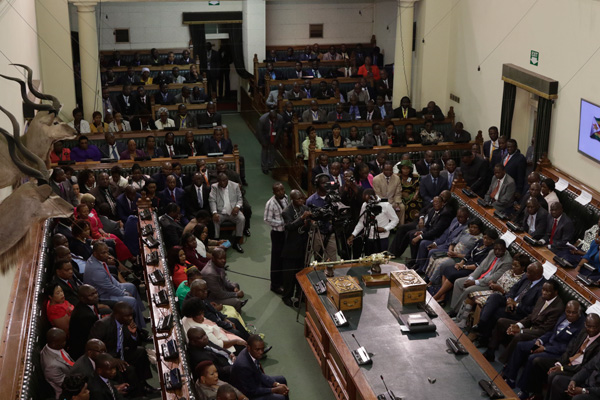 LEGISLATORS yesterday called for outlawing of polygamy as a way to end early child marriages.
by Veneranda Langa
This was raised during debate on a motion moved by MDC-T chief whip in the National Assembly, Innocent Gonese calling on Parliament to adopt and domesticate the Sadc Model Law on eradicating child marriages and protecting those already in marriage.
"MPs must lead by example because almost all governments acceded to the Maputo Protocol, which makes it clear that monogamy is the only form of marriage and we should stick by it," he said.
Seconder of the motion, Paurina Mpariwa (MDC-T Mufakose) advocated for a ban of polygamy.
"If possible, our marriage laws must be amended to remove sections which allow men to marry two wives (polygamy) because that is how young girls find themselves being child brides," she said.
The Sadc Model Law, if adopted and domesticated, encourages reproductive health communication to young boys and girls to ensure they are aware of dangers of indulging in premarital sex.
Jasmine Toffa (MDC Proportional Representation) said Vice-President Emmerson Mnangagwa should ensure that nightclubs and striptease clubs are monitored, as young girls were lured there to engage in prostitution.
Uzumba MP, Simbaneuta Mudarikwa (Zanu PF) said poverty was the main cause of child marriages, adding development of rural areas to end poverty was one way to eradicate it.
Fanny Chirisa (MDC-T Proportional Representation) said child marriages were dangerous in that children that fell pregnant in the process could give birth to deformed babies and endanger their reproductive health.
Meanwhile, the Reserve Bank of Zimbabwe Amendment Bill to enable Finance minister Patrick Chinamasa to issue bond notes went through the First Reading Stage and has been referred to the Parliamentary Legal Committee to check for its constitutionality.