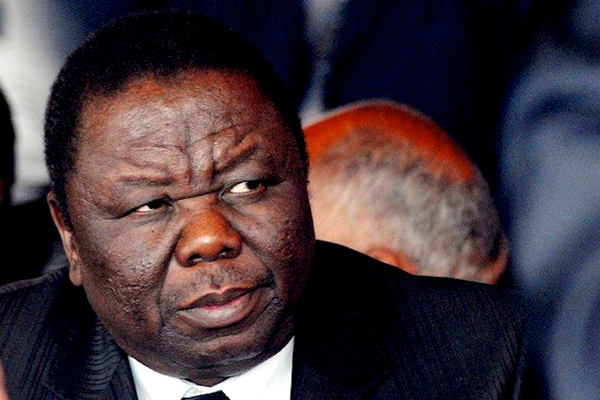 THE loose political coalition of 2013 elections, which saw MDC-T president, Morgan Tsvangirai emerging as the only presidential candidate, has come to haunt the opposition leader, who is being sued for failing to pay those who brought it together.
BY BLESSED MHLANGA
Tsvangirai has been dragged to the Labour Court over failure to pay Moreprecision Muzadzi, who claims to have been behind bringing opposition leaders, including Welshman Ncube, Simba Makoni, Margaret Dongo and Dumiso Dabengwa, to rally behind his candidature.
Muzadzi claims that for the work done for Tsvangirai, he was supposed to receive two Nissan NP 200 vehicles from the MDC-T leader, which were supposed to come from one Western ambassador, together with a $7 800 pay cheque.
According to Labour Court papers, the project – codenamed One Zimbabwe, One Presidential Candidate – which was being run by Kisinoti Mukwazhi and Muzadzi, was supported by Western diplomats.
"Embassies got information about the project and we got invited. We saw ambassadors and first secretaries," the papers read.
Mukwazhi is reported to have dumped Tsvangirai a week before the elections after a fight over unpaid allowances, and moved to join President Robert Mugabe.
Muzadzi wants Tsvangirai to make good his promise to pay the allowances and cars, which were promised despite failure by the loose coalition to secure electoral victory.
Further, Muzadzi alleges that in early October, following a meeting with Tsvangirai at his residence, there was an exchange of harsh words and threats, which led to a criminal matter being reported against Tsvangirai.
"We had a nasty altercation over the phone in which Tsvangirai, the respondent, made threats and bragged that I would never get a dime. I opened a docket at Braeside Police Station, where the member-in-charge then advised me to approach this court," reads the papers.
Muzadzi, in case LC/H/APP/988/16, is seeking leave from the court to allow the matter to be heard even though time for the application had lapsed.
In the application, Muzadzi noted the delay was an attempt not to embarrass Tsvangirai over a paltry allowance. "The applicant didn't want to tarnish the repute of the former Prime Minister of Zimbabwe over the 'paltry' allowances ($7 800 and two Nissan NP 200 vehicles)," the papers read.