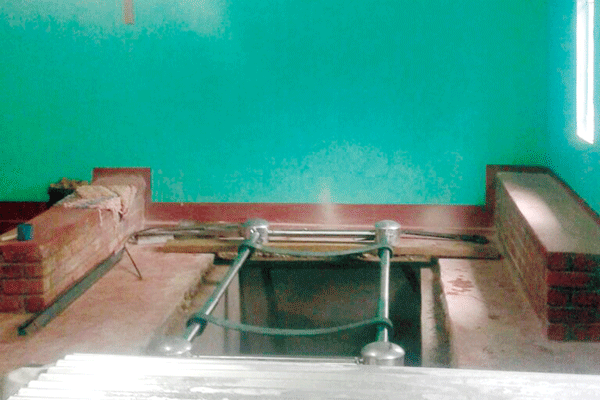 A FAMOUS philanthropist Lazarus Muyambi buried his wife, Neddie, inside a church in an a bizarre incident that has shocked the Gokwe community.
BY DESMOND CHINGARANDE
Muyambi, a retired Anglican cleric, who owns Chita Chezvipo Zvemoto (CZM) Primary School, Gokwe St Agnes Children's Home, Healing School and a girls high boarding school, buried his wife inside a church on Saturday morning in a move that has left the community baffled by his decision.
Mourners, who attended the funeral at the weekend, expressed their displeasure at the practice, which they described as foreign and would bring a bad omen to the community under Chief Njelele.
One of the mourners, who identified herself as Sandra, said Chief Njelele must summon Muyambi for questioning, adding that such a practice would bring drought in the area.
"This is unheard of. Chief Njelele must intervene. This practice will cause drought in the area," she said.
The incident triggered a social media debate, where pictures of the burial, with a coffin inscribed "mum", were being circulated. The coffin was placed near the grave dug inside a church.
"The church is a place of worship and even Jesus Christ was not buried in the church, this will bring a bad omen to Gokwe," Joseph Muganda said.
Contacted for comment, Izwi Muyambi, the deceased's son, down played the issue, saying there is nothing wrong with burying someone in a church, as it is a norm in Anglican and Roman churches.
"There is nothing wrong with burying someone in the church, as it is the norm in the Anglican Church system and my mother's family were also comfortable with her being buried there," he said.
Izwi also warned people, who are peddling falsehoods on WhatsApp, saying he will take legal action against them.
According to traditional Roman Catholic laws, only monks, bishops and martyrs were be buried in the church in close proximity with the holy or royal place.