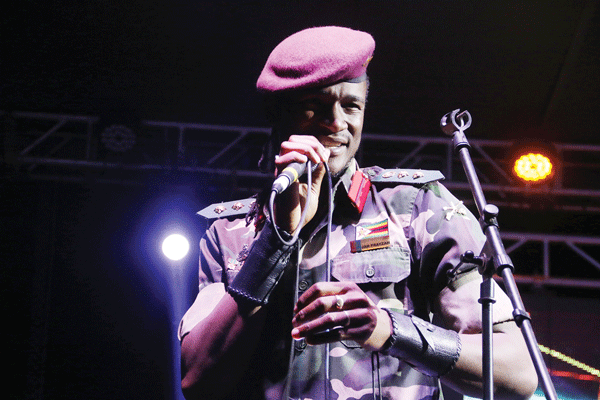 Contemporary musician, Jah Prayzah's celebrations for clinching an award at the MTV Africa Music Awards (Mama) continue this weekend in Marondera, where he is scheduled to perform at The Legends Sports Diner.
BY JAIROS SAUNYAMA
Organisers of the show have roped in Tendai Dembo — who commands a huge following in the farming town — to curtain-raise for the Mdhara Vachauya hitmaker at the show dubbed Mama Celebration Gig.
Jah Prayzah recently sang his way into history books, becoming the first Zimbabwean to win the prestigious MTV award.
He won in the Listener's Choice Category after shrugging off competition from African heavyweights Bebe Cool (Uganda), Burna Boy (Nigeria) and Prince Kaybee (South Africa).
Show organiser, Daniel Masaiti, said the Saturday gig is meant to celebrate Jah Prayzah's success on the African continent.
"He has done the nation proud by winning a prestigious continental award, a feat that a number of local musicians have never achieved. This calls for celebrations and his fans in Marondera are ready to celebrate the success with him, hence this gig," he said.
"His fans suggested that we bring him so that they could have an opportunity to congratulate and celebrate with him."
Jah Prayzah is expected to perform songs off his latest album, Mdhara Vachauya, and other hits from the past.
Dembo, who is expected to sample songs off his new album, said he was looking forward to the gig and that he was happy to be part of the celebrations.
"As Barura Express, we are more than ready to celebrate with Jah Prayzah and the fans. Music is not a competition. Jah did well and we need to emulate his achievements," he said.