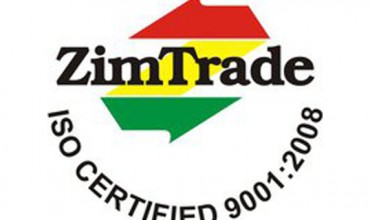 Local producers have been urged to take advantage of the surge in demand for ethnic food such as spices in the European Union (EU).
BY MTHANDAZO NYONI
The country's export promotion body, ZimTrade, yesterday revealed that the growing multicultural population in Europe has given rise to the popularity and demand for ethnic food such as spices and herbs.
"Zimbabwean producers can tap into these opportunities, especially in smaller or niche markets focusing on special varieties, improved quality and sustainability," the body said.
According to the trade map, a ZimTrade tool showing the concentration of exports, Zimbabwe has not been exporting spices and herbs to the EU for the past four years.
However, the country has only exported $1 million worth of ginger and pepper to Mozambique, South Africa, Botswana and Ethiopia in 2015.
The top African suppliers of spices and herbs to the EU in 2015 were Madagascar (61%), Comoros (15%), South Africa (14%), Ethiopia and Uganda 3% each.
According to Centre for the Promotion of Imports from developing countries (CBI), EU buyers are looking to establish long-term relationships with reliable suppliers.
However, exporters should comply with strict requirements regarding quality, food safety and traceability to enter the European market.
ZimTrade said EU imports of spices and herbs from developing countries had grown significantly in recent years.
In 2014, EU imported 302 000 tonnes equivalent to ₤1 billion from developing countries.
This is 57% of total EU imports and almost 100% of imports from outside the EU.
The global market for spices is projected to exceed $10 billion by 2019 at an annual growth rate of about 5%. The food processing industry will be an important driver behind this growth, ZimTrade said.
China is the largest supplier to the EU (35%) followed by India (17%), Vietnam (11%), Indonesia (6.9%), Brazil (5%) and Peru (2.6%).
China supplies mainly ginger (51% of imported volume) and capsicums (45%). India supplies mainly turmeric (19%), pepper (17%), capsicums (14%) and cumin seeds (14%).
Zimbabwe is a signatory to the interim Economic Partnership Agreement with the EU and, as such, local producers of spices and herbs can fully utilise the duty free quota free access to the EU market for all qualifying products, ZimTrade said.