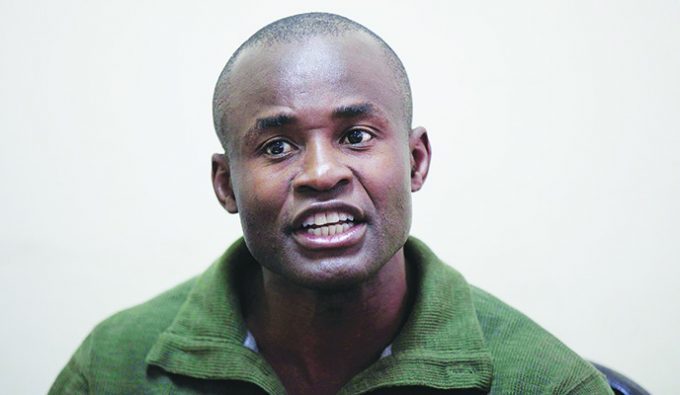 ASKED whether the Norton by-election result was a harbinger of things to come in 2018, Zanu PF secretary for administration, Ignatius Chombo, retorted: "One swallow does not make a summer."
guest column: TAPIWA NYANDORO
But like everyone else, in the distance, he could hear the distant rumble of thunder.
He duly urged his party to introspect and take corrective action.
Observers, however, may see it as a case of "remembering the cave after having been drenched by the storm".
Congratulations are due to Temba Mliswa for contesting both the Hurungwe West and Norton by-elections, and winning the latter.
His performance in both was impressive, despite lacking State machinery, that is usually abused by the ruling party to its eternal shame.
Mliswa's big lesson, however, is to the National Electoral Reform Agenda (Nera) and to those whose staple is boycotting elections.
They should know sooner or later the electorate will mature and come out of its slumber.
The politics of deception can only go some distance before coming unstuck.
But every inch of the way, the people must always be given a credible option, however tilted or uneven the playing field may be.
It is not about biometric registers. It is about repeating the plain truth always.
And it is there for all to see, even if that may be in the long run. Mliswa sees it, and exploits it. So should Nera.
Norton, however, is an urban constituency, where the opposition traditionally does well.
The rural vote may still be with Zanu PF, though Mliswa's Hurungwe West performance suggests that landscape, too, can be contested area.
Zanu PF, therefore, has to draw some lessons from its defeat, as it licks its wounds.
The young man lost his Hurungwe West seat to factionalism, and may have won his Norton seat thanks to the same.
In acknowledging the defeat, The Herald's assertion on the following Monday that Zanu PF may have lost the Norton by-election due to arrogance (imposition of a candidate) and its reluctance to take corruption head-on may have been correct.
But the ruling party mouthpiece should also have added poor governance, in particular of the economy, and the hazards of the politics of deception (dishing out urban stands) as having contributed the most.
The culture of lying, deception and stealing appears to have seized the once revolutionary party.
And so entrenched are the maladies that the party may not be saved come 2018 harmonised elections. This time, "the one swallow" may herald summer.
It would have been a shame if change was not the only constant.