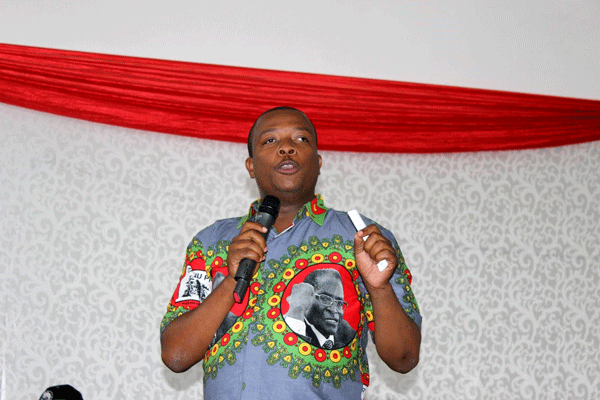 A ZANU PF youth leader has warned against introducing bond notes to ease the current cash shortages before addressing high-level corruption among public officials.
By Albert Masaka
James Pande, who leads the Zanu PF-aligned Zimbabwe Youth Empowerment Association, said the bond notes would only be able to stabilise the economy when President Robert Mugabe has dealt with top government officials implicated in shady financials deals, which have bled the country's coffers.
"Introduction of bond notes might be a solution to ease liquidity challenges, but as long as corrupt government officials are hiding behind the party and the First Family, and no action is taken against them, it remains a futile exercise. If they have the guts to steal billions and millions of US dollars and still walk scot free, what more of bond notes?" he wrote.
"The President should not tolerate corrupt government officials, who hide behind his name and the party. It's the duty of the police to investigate and bring culprits to book without fear or favour."
Pande shot to fame with his Hovhorosi Style, a Zimbabwean clothing label bearing Mugabe's signature, normally worn by Zanu PF supporters.
Pande's comments, on a Facebook page, came at a time Mugabe has been accused of failing to rein in his corrupt lieutenants, despite admitting in public that his ministers were corrupt.
Mugabe has been accused of doing little to curb corruption by high ranking government officials even after making public statements that his ministers are corrupt, a situation that analysts have said has exacerbated graft.
Reserve Bank of Zimbabwe governor, John Mangudya says the bond notes would be introduced this month and will be backed by a $200 million loan facility from the Africa Export and Import Bank.