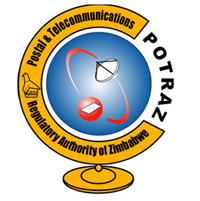 THE government has appointed top intelligence operative, Gift Machengete as director-general of the Postal and Telecommunications Regulatory Authority of Zimbabwe (Potraz), a move seen as the authority moving to tighten its noose around social media over alleged abuse by opposition activists ahead of the 2018 elections.
BY RICHARD CHIDZA
Prior to his appointment, Machengete was director of finance and administration in the Central Intelligence Organisation (CIO).
The Potraz board confirmed Machengete's appointment yesterday.
"Potraz would like to announce the appointment of Gift Kallisto Machengete as the director-general. Machengete has over 32 years' experience in leadership and management, most of which were spent in government as an economist, a senior diplomat in China and Malaysia, part-time lecturer at Bindura University and as director of finance and administration for the President's department," a public notice by the communications regulatory authority said yesterday.
His elevation could be part of President Robert Mugabe's ploy to consolidate government control of social media and snoop into people's private telecommunication messages.
At the height of the anti-government protests in July, Potraz threatened to clamp down heavily on people found using social media to communicate alleged "abusive, threatening, subversive or offensive telecommunication messages".
Zimbabwe is currently in the process of crafting a Cyber Bill to regulate online communication. However, there have been reports that government plagiarised parts of the proposed law from Lesotho.
Analysts have argued the draft Bill, which aims "to criminalise offences against computers and network-related crime", is at best clumsy and murky given it fails to provide clear answers as to its real intentions.
While both Lesotho and Zimbabwe produced draft Cybercrime Bills in 2013, Lesotho's version contains repressive additions, which have been sneaked into the Zimbabwean draft.
Critics point out that an obvious flaw in the draft and model law is that "there is blatant intrusion on the privacy of citizens by authorising interception of data communication without sufficient oversight and checks and balances to prevent abuse which is, of course, contrary to the Constitution".