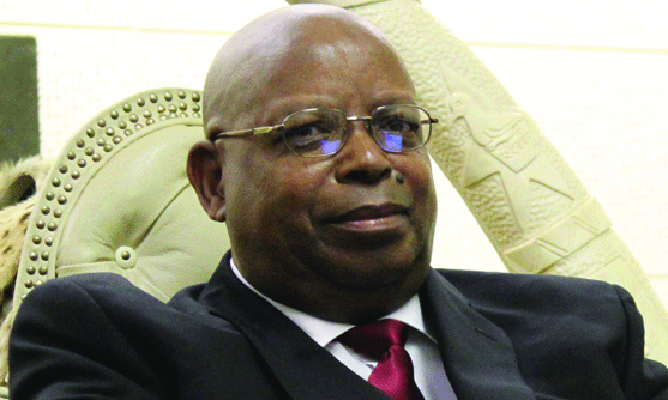 ZANU PF politburo member and National Assembly Speaker, Jacob Mudenda, has said his party cannot investigate the Zimbabwe Anti-Corruption Commission (Zacc) investigators' alleged misconduct in trying to arrest Higher Education minister Jonathan Moyo on graft allegations two weeks ago.
BY BLESSED MHLANGA/RICHARD CHIDZA
Mudenda's admission comes shortly after President Robert Mugabe appointed him to lead investigations into Zacc's conduct.
"We are not going to investigate Zacc and our terms of reference do not, in any way, make reference to the commission," he said.
"I am aware and everyone is aware that we cannot investigate Zacc. It would be unconstitutional and we have neither mandate nor authority to do that.
"The committee is going to look at internal issues. It is an internal matter that is confined to our party (Zanu PF)."
Moyo, who faces charges of illegally syphoning $400 000 from the Zimbabwe Manpower Development Fund (Zimdef), has claimed the allegations were part of a political plot to persecute him along tribal and factional lines.
Zimbabwe People First (ZimPF) spokesperson, Jealousy Mawarire said Mugabe's actions were patently illegal and unconstitutional, warranting his impeachment for failing to live by his oath.
"What Mugabe is doing is patently illegal and an affront on the Constitution of the country. Zacc is guided by the provisions of Chapter 12 section 235, which among other things, states that no person may interfere with the functioning of independent commissions," he said.
"Mugabe's attempt to subjugate the operations of the Zacc through the Zanu PF politburo is not only unconstitutional, but serious abuse of office enough to warrant his impeachment."
Political analyst, Eldred Masunungure said: "Zacc is a creation of the Constitution and it will be inappropriate for the President to set up a party organ to investigate that body, I am not aware of any Act that allows such a set-up, if Zacc has violated the law, surely they should be subjected to constitutional processes."
Masunungure said the politburo committee was an impulsive move by Mugabe "probably for desk research and not necessarily to bring Zacc commissioners to book".
MDC-T spokesperson, Obert Gutu, said Mugabe's move exposed his lack of respect for the Constitution and unwillingness to fight corruption.
"The Zacc is a constitutional body that cannot be investigated by a committee of any political party, it is illegal to place a body created under the Constitution to the authority of a political party and this should be condemned in the strongest terms," he said.
People's Democratic Party spokesperson, Jacob Mafume accused Zanu PF of pushing Mugabe into making an illegal decision.