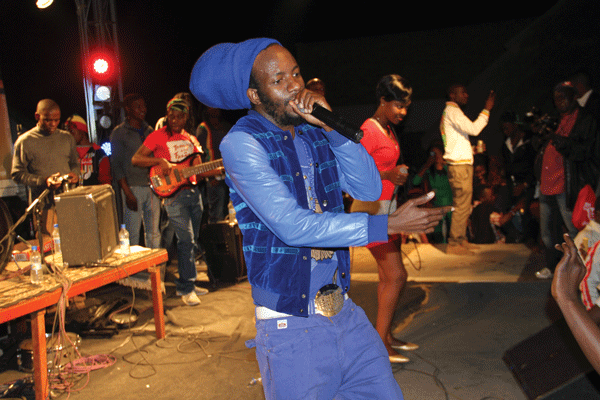 SELF-PROCLAIMED dancehall president Winky D is set to embark on his second Australian tour between October 28 and 29 — during which he will stage shows in Melbourne and Perth — following the release of his latest album, Gafa Futi: Chi-Extra-terrestrial.
BY LORRAINE MUROMO
Tour spokesperson, Tendai Chakamanga, yesterday said the forthcoming show was necessitated by public demand.
"Winky D returns to Australia by public demand for performances in Melbourne and Perth on 28 and 29 October respectively," he said, adding that the Melbourne show was scheduled for Eden Bar, while the Perth Gig will be held at Osborne Park Community Hall.
Chakamanga said Winky D's tour followed on his Australian debut in 2010.
3T International promoting company director, Tafara Chakamanga, called on Zimbabweans in Australia and other nationals to come and witness "the Zimbabwean musical icon" on stage.
"Winky D's music cuts across racial and religious barriers and all will get value for their money," he said.
Speaking through his manager, Bartholomew Vera, the chanter promised revellers a polished act.
"We are like wine which matures with age. Australian fans should expect non-stop entertainment, as we come prepared to dish out the best. We will also be showcasing our latest album released before the Australian trip," Vera said.
One of the Australian sponsors, Tafadzwa Bepeta, also confirmed the tour, but could not immediately divulge the details.
Winky D new offering, Gafa Futi: Chi Extra-terrestrial, includes a smashing duet with music superstar, Oliver Mtukudzi, titled Panorwadza Moyo.