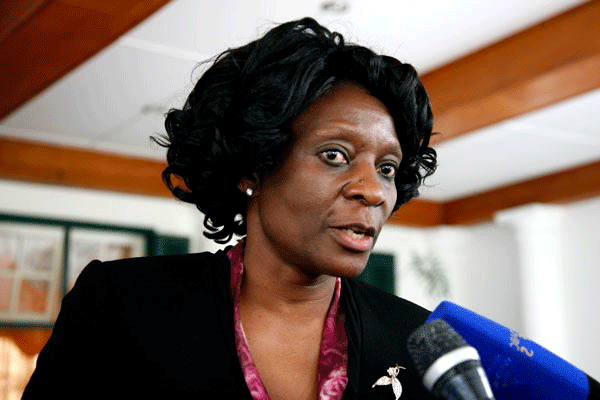 ZIMBABWE Electoral Commission (Zec) chairperson, Justice Rita Makarau yesterday reportedly told opposition parties that her hands were tied and could not demilitarise the electoral management body's secretariat because the employees had binding employment contracts.
BY STAFF REPORTER
Makarau made the remarks during her meeting with representatives of opposition parties falling under the banner of National Electoral Reform Agenda (Nera).
Nera's head of legal affairs, Douglas Mwonzora said Makarau said she had no problem with the Diaspora vote and that Zec would soon start using the bio-metric voter registration system.
"The Zec chairperson admitted that there were members of the security services within Zec, but argued that Zec's hands were tied because these officers had contracts of employment with Zec," he said.
"She invited the political parties to address the legal issues on how to deal with these employees on the next meeting. A legal brief is thus being prepared for discussion in the next meeting." Nera demanded that there must be monitors of the voter registration programme.