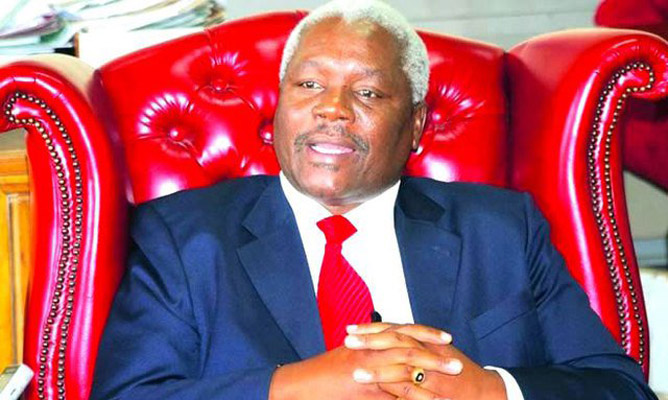 THE Zanu PF politburo meets today, with insiders saying top of the agenda would be preparations for the party's forthcoming conference set for Masvingo in December.
BY XOLISANI NCUBE
The party's secretary for administration, Ignatius Chombo, yesterday confirmed the meeting, but declined to disclose the indaba's agenda.
"The politburo is on tomorrow (today), but the agenda is not yet known to me. It is the prerogative of the President (Robert Mugabe). We are busy preparing for our conference for Masvingo and so many things that have to do with the economy," he said.
Insiders said the politburo — the executive arm of the central committee — will deliberate on preparations for the conference, particularly funding, as the ruling party has reportedly ordered parastatals and State-owned enterprises to contribute financially.
Sources said the politburo would discuss and receive a report from the finance and fundraising committee chaired by finance secretary Obert Mpofu on funding modalities for the annual conference, as each province has been tasked with raising $50 000 towards the conference's estimated bill of $1,2 million.
"We are now starting to discuss the dates the conference will be held, as well as the theme. Also we are discussing other logistical issues associated with the conference," an insider said.
The politburo is also likely to discuss the state of the party, with secretary for commissariat Saviour Kasukuwere set to give a report on preparations for two by-elections slated for this month, as well as the proposed roll-out of new party membership cards.
"At the previous politburo meeting, the secretaries for commissariat and science and technology presented a report on a new electronic membership card system. So they should be a report on progress made so far. The target is to have the system functioning by year end," the source said.