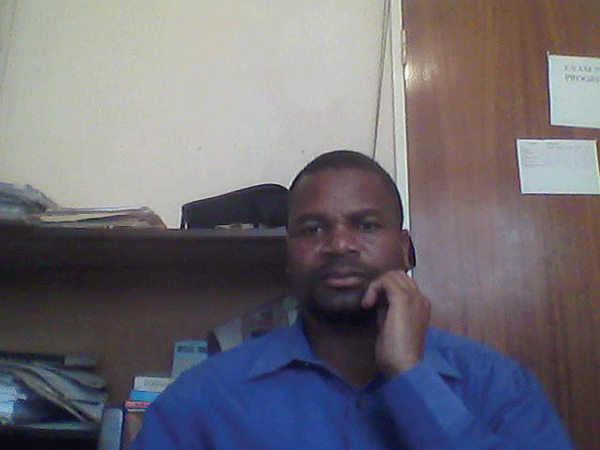 WHILE society greatly appreciates the power of science in technological interventions and diversity, this is different from the relationship between society and climate scientists.
Guest Column with Peter Makwanya
The public seems not ready to embrace a relationship climate scientists may have with society.
There are unanswered questions society has that need to be interrogated and clarified.
The critical issue in this regard is what value climate scientists place on themselves, their work and how they, in turn, perceive society.
Is it a reciprocal relationship or it is a matter of take it or leave it? That is the line of thinking that continues to trouble the minds of many. Society still believes that climate scientists owe them an explanation, but it is one that may never come.
While climate scientists rely on the evidence of their predictions, findings and uncertainties, society has no idea how best they can authenticate this.
Of course, the authority of science is not contested, but do scientists view society as an indelible partner or a constituency to be bulldozed and harassed by their omniscient pronouncements?
If we are to trace the kind of relationship climate scientists have been nurturing in society, can we, therefore, fail to see the polarisation in climate change discourse?
While society may be prepared to reach out to climate scientists and share, do the scientists see it as necessary and are they prepared to do the same? The fundamental question is: Who needs who in this scenario?
While society's options are limited in terms of working together with scientists, can the same be said of scientists?
Can we also say that we have reached a stage, where climate scientists and society are closely working together, or society remains a patient sentinel?
Scientists, in the eyes of the general public, are a closed community, whose activities are shrouded in secrecy. This is not to suggest that the scientific world should be a free for all, but scientists can smarten up by being approachable.
As such, society continues to wonder what drives scientists' operations, and when they speak about society and make pronouncements, how many members of society would have been consulted or engaged.
We live in environments where scientific discoveries and technological developments are the envy of many and society should be informed of developments in the scientific world.
It is also important that scientists' pronouncements are in sync with what societies are experiencing or expecting, rather than appear as if these are being dramatised or magnified to heighten anxieties.
It is also important that all concerned views and voices regarding climate change and knowledge are heard, rather than continuing to suppress them in favour of a few.
It is, therefore, crucial that society, as the first and foremost stakeholder, is engaged to reduce polarity with scientists or scepticism of their findings.
The integration of climate scientists and communication experts is highly encouraged, so that scientists develop knowledge of how to relate with society.
What society expects from scientists is the unlocking of what appears like rigidity and tenacity by the science world.
As such, climate scientists are not always right in their predictions nor is society in their own imaginations and expectations.
Therefore, everything needs to be moderated to create a sustainable relationship.
In situations when scientists become the only voice of reason, politicians and those in high government offices easily become an easy prey for scientific manipulation, mainly because of their academic shortcomings, ignorance or both.
The all-knowing scientists usually take their noise-making as ground-breaking wisdom used to bribe politicians with their glib and fear inducing predictions.
Although societies are aware that climate scientists know their subject matter, they sometimes feel as if they are being taken for granted and that their indigenous knowledge is being insulted.
In this regard, societies expect nothing other than clarity. They want to know what is going to happen rather than having their minds tossed around.
Finally, scientists need to deconstruct the notion that they have an important stable to safeguard and that sharing information is not undermining them.  Peter Makwanya is a climate change communicator. He writes in his own capacity and can be contacted on: petrovmoyt@gmail.com