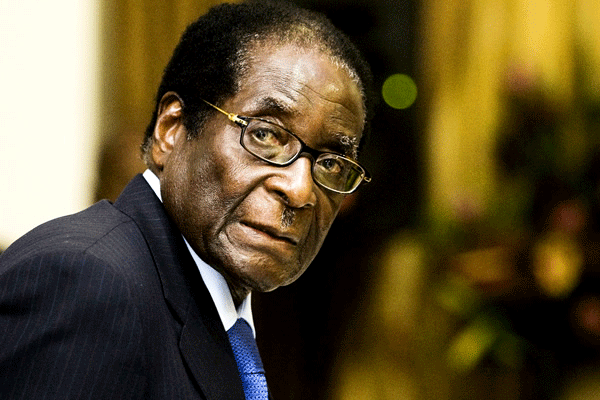 A Harare fitness trainer has gone on hunger strike to push President Robert Mugabe to either resign or address the ever-deteriorating economic situation in the country, as protests against the 92-year old leader grow.
by Everson Mushava
Edson Munatsi (37) quit his fitness training job on Monday to stay in the streets on a hunger strike meant to force Mugabe heed calls for him to quit to save the country from total collapse.
Munatsi produced a series of pictures and videos before he moved to his new home between Harare's First Street and Samora Machel Avenue. "I will be here (in the street) until they (Zanu PF) come to take my corpse away if they do not heed the people's calls," he told NewsDay yesterday.
"Whatever is happening in Zimbabwe right now has to stop, we say no to corruption, police brutality, unemployment and a decaying economy. Lives for three to four generations have been ruined by Zanu PF officials who are concerned only about their lives.
"It's three days now, I have lost some weight, but I have the strength to go on."
The fitness trainer said he had been struggling since he finished school in 1997 and had to leave the country for Botswana seeking greener pastures, but lost all his savings upon his return in 2012 after failing to get meaningful employment.
Munatsi said no one influenced or sponsored him to go on hunger strike.
"The greatest sacrifice a man can make is to sacrifice his own life. I have declared myself homeless, surviving only on water or I will starve myself to death until President Robert Mugabe gives me an audience and stops ignoring his people," he said.
Munatsi said he was not afraid of possible harassment by state security agents.
"Great men once said true courage is the ability to do what is right even in the presence of fear. Fear will not force me to back down. Numerous activists have disappeared and more are going to be abused by the system, but that will not deter me. I will die, yes, but my ideas will not die. People want change, they are struggling," he said.
In one of the videos, Munatsi warns Mugabe that he risked destroying his legacy unless he addresses people's concerns.
One of the pictures is captioned: "We have only asked for bread and yet all they give us are stones," while another one reads: "our children will ask us: where were you when the nation was being torn to pieces?"