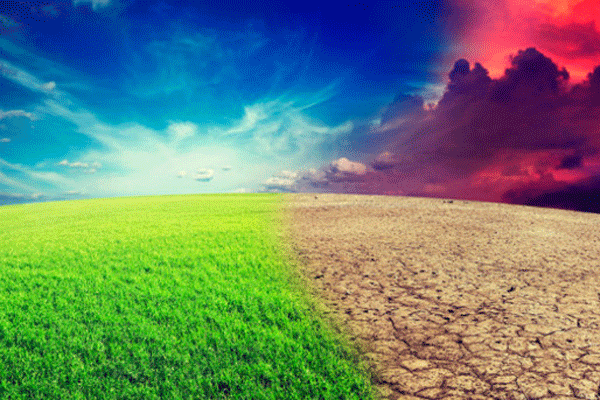 History is ruthless when it comes to climate change and both developed and developing countries could be in for a rude awakening if they are caught unawares and unprepared when disasters strike.
PETER MAKWANYA
Climate-induced disasters can strike with utmost intensity and the catastrophes usually manifest themselves in the form of floods, heatwaves, wintry weather, violent winds or heavy rains.
Such disasters lead to the deaths of humans and animals, forest destruction and massive displacements of people.
It may not be necessary to refer to the Chingwizi scenario, but in our case, it is always a major reference point, centering on the authorities' failure to plan.
This was a human catastrophe that caught policy planners and relevant authorities off-guard.
Due to panic, lack of planning and underfunding, the nation witnessed the horrors of internal displacement on a scale never seen before, and this was worsened by a woeful relocation procedure.
In developing countries, evacuations are normally not prompt and timeous, mostly due to a lack of capacity to do so.
Across the world, relocations always gobble millions of dollars, which developing countries don't have or are unwilling to commit because of vested self-interests, corruption and greed.
Even when the money is donated, instead of it reaching the intended displaced victims, it finds its way into the pockets of corrupt politicians.
In this regard, collective commitment and positive political will is needed to make climate change a pressing priority.
When disasters or climate-induced disasters strike, we do not want the relevant authorities to be overwhelmed.
Instead, they should be equipped with life sustaining interventions in order to save the lives of the people.
What we advocate for is that developing nations should move in tandem with the dictates of a changing climate.
As a country, we are aware of regions or areas threatened by climate variability and are prone to disasters.
As such, we should focus on those areas and plan so we can invest in long-term resilience measures necessary for a changing climate.
Focus should also be put on the human factor, the number one ingredient for global warming.
In this regard, it is necessary to carry out serious introspection as a country and work out prevention measures. What will always present people with resilient or adaptive challenges will be the frequency with which these disasters are occurring and increasing, because of a fast-changing climate.
It is also important that developing countries be climate conscious, in such a way that, even with the little resources they have, they need to be seen to be at least doing something in nurturing resilience.
This will enable developing countries to be in a position to stem potential disasters.
Climate-proof measures are what we need as a country in order to be able to move forward.
Training local communities with climate empowerment knowledge is always necessary in dealing with small-scale climate shocks, and this requires innovation in order to always adapt to the future.
Training locals in eco-solutions will make them participate for an environmentally sustainable future. This only happens if nations are in full control of their carbon management initiatives.
It is also significant that every country maintains a database of disasters that have taken place, their frequency and the increase in magnitude, so that they devise climate-proof interventions of dealing with future climate catastrophes.
This will help answer questions on whether these disasters can be classified as natural phenomena or human-induced and climate-related ones.