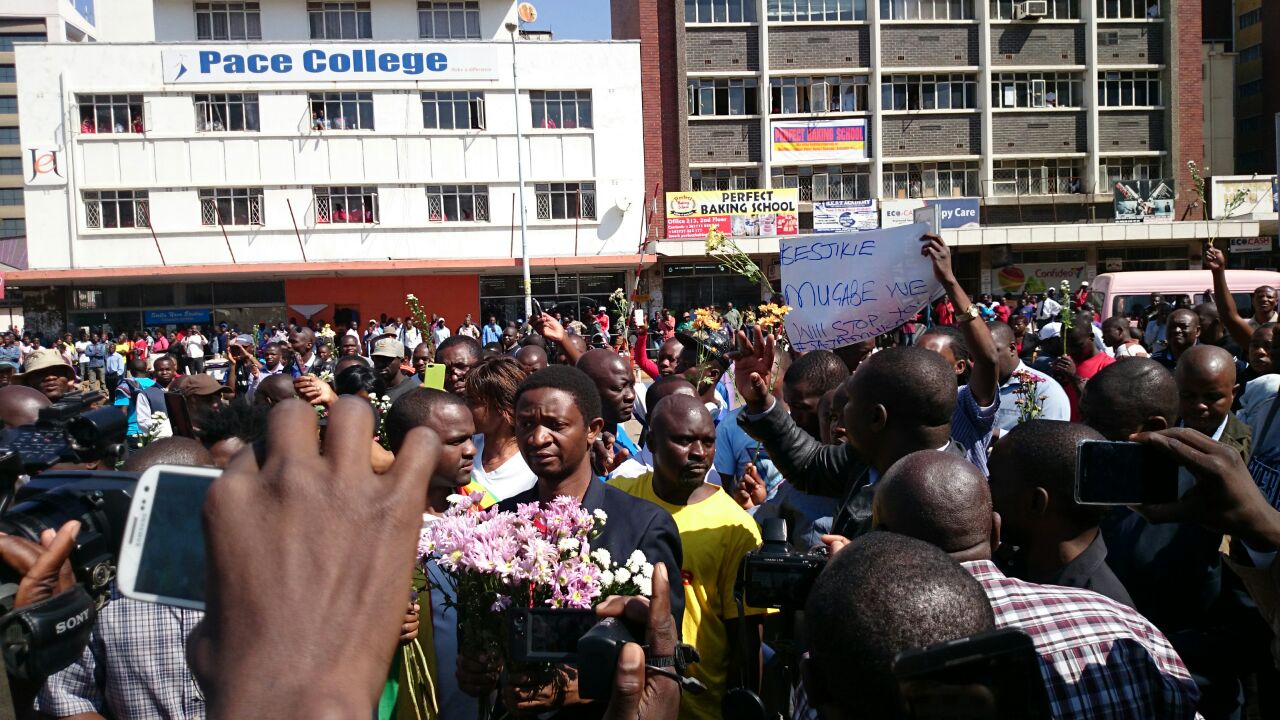 Several people were left injured when Zimbabwe police crushed a peaceful demonstration by #Tajamuka activists in Harare on Wednesday morning.
The protesters had gathered near Town House in Harare CBD with the intention of marching against the introduction of bond notes and to compel government to solve the crippling cash crisis the country is experiencing.
Police, armed with baton sticks and other weapons, then started randomly attacking people at the square between Julius Nyerere and Leopold Takawira Streets near Town House.
One journalist, Thomas Madhuku, was reportedly assaulted by police in what is becoming a worrying trend of what appears to be a systematic targeting of media professionals.
Last week, police beat up and confiscated cameras from several journalists who were covering a demonstration in Harare.
More details to follow