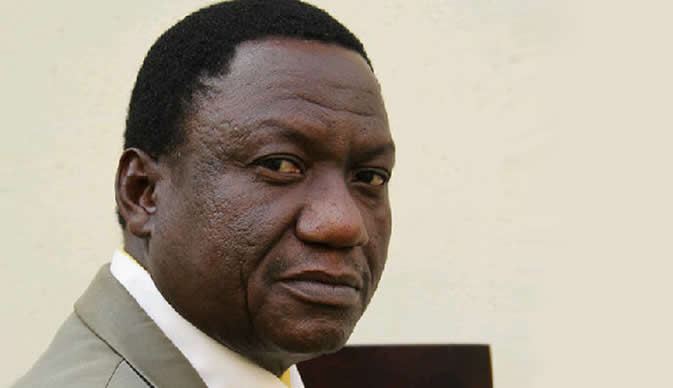 Turkish ambassador to Zimbabwe Hidayet Eris yesterday said his country is looking at ways to improve bilateral trade through buying more cotton from the country and increasing tourism arrivals from the Asian nation.
BY PAIDAMOYO MUZULU
Turkey in the past year exported $4 billion worth of goods and services to countries in sub-Saharan Africa with South Africa remaining its biggest trading partner in the region.
Eris, whose country last month survived a coup attempt, said the situation had stabilised and they were looking forward to increase trade with their partners.
"We just want to do business with Zimbabwe without any ulterior motive and improve trade that is currently at an insignificant $20 million a year," he said.
Eris made the comments to the Foreign Affairs parliamentary portfolio committee, which he was apprising of developments in Turkey post the failed coup.
"We have many areas where we can trade with Zimbabwe, including buying more cotton for the growing Turkish textile industry," he added.
Zimbabwe produces world-renowned cotton, but has been facing troubles in exporting its products to European Union and United States since relations deteriorated around 2000.
Zimbabwe was kept out of the African Growth and Opportunity Act agreement with the United States where certain goods from Africa are given preferential treatment.
Eris also said his country was looking at how it could expand trade with Zimbabwe in tourism.
"In the past year Turkey recorded 26 million tourist arrivals mainly from Russia and Germany, but we hope that the introduction of direct flights to Zimbabwe by Turkish Airlines will increase trade. There are 24 Turkish companies in the world 250 top construction companies and these could also do projects here," Eris said. Turkish Airlines has a fleet of 293 aircraft and is preparing to start flying directly into the resort town of Victoria Falls before the end of the year.
Committee chairperson Kindness Paradza condemned the foiled coup and said Zimbabwe stood resolutely behind the people of Turkey.
"We commend the government of Turkey and especially the people of this iconic nation who stood by their duly-elected government and refused to succumb to this attempt to take their democratic right to choose their leaders," Paradza said.