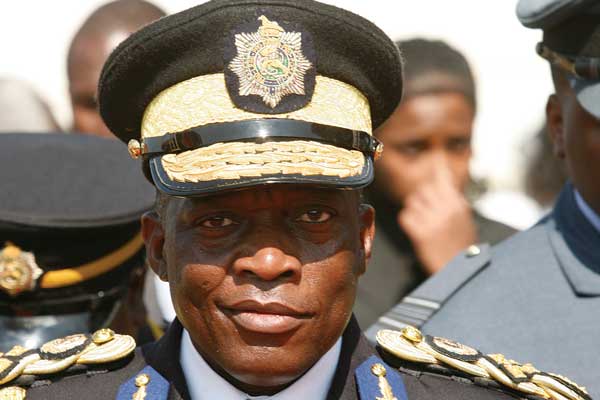 A SENIOR Zimbabwe Republic Police officer has been selected to lead a United Nations peacekeeping mission to South Sudan, where he will be responsible for drafting the country's curriculum on basic police techniques.
BY XOLISANI NCUBE
Police Commissioner-General Augustine Chihuri yesterday bade farewell to Chief Inspector Tapfumanei Christopher, who was appointed as adviser to the integrated police on the mission in South Sudan, with focus on drafting the curriculum for the war-torn nation.
"The officer was competitively selected by the UN after a global selection process. He will take up the post of adviser to the joint integrated police in the UN peacekeeping mission in South Sudan," Chihuri said.
He also received 13 officers, who were stationed in Darfur and Liberia on similar missions, where he said the officers excelled, while warning Zimbabweans against resorting to violence, saying such acts would be met with full force by the police.
"We have all heard reports from the contingents of the devastating effects of war. War is destructive, war creates a vacuum. In this vacuum, countless lives are lost, plundering and looting is the order of the day, the most vulnerable are the most exposed and most tragically the essence of humanity is lost," Chihuri said.
"It is a myth that when peace is lost, it can be easily gained. This is why it is said people pick up the pieces after any way. This is an illusion. Pieces can never substitute the destroyed whole.
"This is why we are appealing to our people to desist from acts that ignite and fan violence."