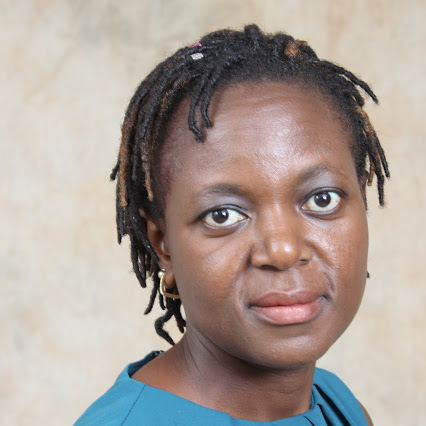 Crimes against the State
THERE are various crimes that can be committed against the State such as treason, concealing treason, subverting a constitutional government, insurgency, banditry, sabotage terrorism and recruiting and training for such acts. Supplying weaponry to insurgents, bandits, saboteurs or terrorists and possessing weaponry for those purposes. Harbouring, concealing or failing to report insurgents, bandits, saboteurs and terrorists. Causing disaffection among the police force or defence forces. Publishing or communicating false statements prejudicial to the State and unlawful possession or wearing camouflage uniforms are all serious crimes. Undermining the authority of the President and insulting his office and person is outlawed. YOUR RIGHTS WITH MIRIAM TOSE MAJOME Treason
The most serious of these crimes is treason which is defined in the Criminal Code as inciting conspiring with or assisting people within or outside the country to do any acts to overthrow the Government or the President. It is treasonous to remove or plot to remove a democratically elected president and government using unconstitutional and violent means. A conviction for treason carries a life imprisonment sentence or a death sentence. Treason includes espionage (spying) and helping other countries perform hostile acts against the government such as invasion or helping saboteurs and bandits.
What is not treasonous?
Section 3(a) of the Criminal Code is instructive and important. It clarifies that treason does not include taking lawful and constitutional measures to correct errors or defects in the system of Government, the Constitution or the justice delivery system. Section 20(3) (b) actually allows the replacement of the Government or the President if it is done lawfully. In other words replacing a constitutionally elected government is not treasonous if it is done lawfully and constitutionally. In this vein protesting peacefully or facilitating peaceful protest against the government and calling on it to resign is not treasonous. General elections
All Zimbabweans above 18 years of age are eligible to vote if they are registered voters. They are free to vote for political leaders of their choice. Section 158 charges general elections to be held every five years and the elections have to be free and fair in every way possible.
General elections combine Local Authorities, Presidential and Parliamentary elections. Impeachment of the President
This is when a President or Vice-President is charged with a crime or act of misconduct with the intention of removing him if he is found guilty. Legitimate removal of the President and Vice-Presidents is provided for in terms of Sections 97 of the Constitution and if done by Parliament as prescribed. Only half of the total membership of the Senate and Members of Parliament is needed to vote for the institution of impeachment proceedings against the President for committing any of these offences:
Serious misconduct
Failure to obey, uphold, or defend the country's Constitution
Wilful violation of the Constitution and
Inability to perform the functions of the office of President because of physical or mental incapacity.
After a resolution to impeach the President or Vice-President the Committee of Standing Rules and Orders appoints a nine member joint committee comprising Senators and Members of Parliament in proportion to their political representation. This committee will conduct the investigation and if it finds the President or Vice-President guilty of the alleged misconduct it will recommend his departure from office. Upon that recommendation the joint houses of Parliament will have to vote whether or not to remove him from office. A resolution to remove the President or Vice-President from office will be passed if at least two thirds of the members support it.
The most popular impeachment of a president in modern times is of former American President Bill Clinton in 1998. Clinton, potentially the first United States First Gentleman if Hillary Clinton is elected president, was impeached for perjury and obstruction of justice. The charges pertained to an alleged adulterous involvement with a White House intern, Monica Lewinsky, and another case of sexual harassment against a certain Paula Jones that had happened his past political life. He was cleared of both perjury and obstruction of justice charges. Another former American President Richard Nixon resigned in 1974 before he could be impeached for unbecoming and corrupt conduct.
Resignation or death of the President
The President and vice-presidents retain their individual rights, personal freedoms and of course their mortality. They can die in office as Zambian presidents Levy Mwanawasa and Michael Sata did in 2008 and 2014 respectively. Nature allows them to die while Section 96 allows them to resign even if they were constitutionally elected. If the President wishes to resign from office for any reason whatsoever he gives the Speaker of Parliament written notice at any time.
The Speaker will have to publicly announce his resignation within 24 hours. Vote of no-confidence in the government
It is possible for Parliament to pass a vote of no confidence in the government. This is done by a two thirds majority resolution of both houses. This is different and separate from removing the President. After debate and resolution and the proper procedure the President will have to dismiss all government ministers and deputy ministers within fourteen days and appoint a new government. Alternatively if the President does not want to fire his ministers he can instead dissolve Parliament and call for a general election within ninety days. These real life political dramas are not uncommon in world politics. In 2011 the Canadian parliament voted to dissolve the government after the latter's refusal and failure to furnish information about its spending plans. The German Bundestag was dissolved in 2005 when the government of Gerhard Schroeder was dissolved. This led to the rise of Angela Merkel the current Chancellor. Similar parliamentary or government dissolutions have occurred in Thailand, Italy, Britain, Burkina Faso and Ireland.
In conclusion other than a parliamentary vote of no-confidence, elections, impeachment, resignation or natural death, any other way of removing a constitutionally elected President or government from office is treasonous.
Miriam Tose Majome is a lawyer and a teacher. She can be contacted on [email protected]