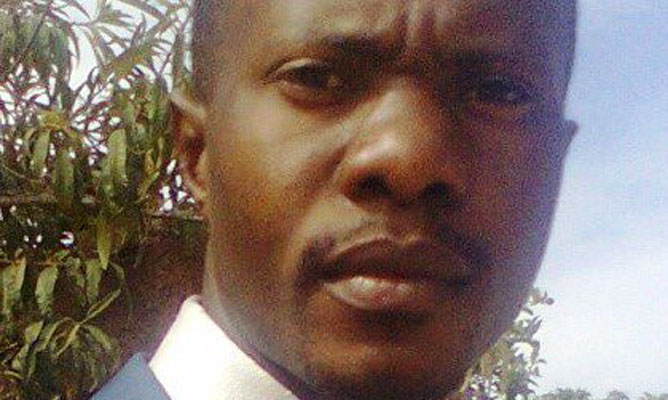 GORY episodes of police brutality have continued to characterise protests in Zimbabwe including demonstrations authorised by the High Court.
GUEST COLUMNIST LEARNMORE ZUZE
This has left the citizenry wondering whether this right, enshrined in section 59 of the Constitution, exists in essence or simply exists in theory.
The cold-blooded actions of the Zimbabwe Republic Police, seen in widely shared videos as they descended on unarmed protesters even in the aftermath of the protests, are quite disturbing. Oftentimes, the maimed have been left to treat lifetime injuries; some have sustained broken ribs and permanent fractures from the spirited assaults yet it continues to be business as usual for the officers-turned-lawbreakers.
Now, it is not so much the horrific injuries sustained that stir emotions, but the silence and inaction that has preceded this violence on unarmed people.
True, voices have been heard against violence, but without a case or two against the police, silence amounts to complicity. It is as if to concur, by our silence and inaction, that the police have the right to overturn decisions made by courts. It is as if to say, through our silence, that these law enforcers are allowed to wantonly beat people exercising their constitutional rights.
The silence following these hostile beatings, though, is not strange. It does not call for an actuarial scientist to decipher why people would remain silent after being victims of such aggression.
It is partly because people do not have faith in the system bringing justice to them and largely because the general public lacks legal information literacy in this regard.
A legal information literacy survey carried out in February this year by the Legal Information Literacy Centre (LILC), indicated that a whopping 84% of Zimbabweans are unaware of their constitutional rights. No one denies the country's high literacy rate on the continent, but when it comes to the law, the numbers in legal literacy are quite discouraging. The survey even proved that 94% of people do not know that they have a right to know why they were being picked by police. Zimbabweans are all too compliant.
If anyone needed evidence of this, they just have to go on the roads where "fines" are collected from motorists under some obscure statutory instruments.
Now, seeing that citizens aren't acquainted with the law, it is a conviction I share with many other legal minds that the onus and initiative to fight this legal war rests with the Zimbabwe Lawyers for Human Rights (ZLHR). It would be wrong, while at it, to suggest that the ZLHR is not doing enough in standing for human rights.
If anything, ZLHR has been the proverbial unsung hero of the struggle to democratise Zimbabwe. They have stood head and shoulder in defending human rights. While it has been easy for millions of people within and outside Zimbabwe's borders to celebrate court victories for jailed protesters, very few have paused to applaud the ZLHR for the sterling job they have done in keeping the government in check and ensuring the Constitution is upheld.
We all saw how, in their dozens, ZLHR lawyers turned up at Evan Mawarire's record-setting court appearance to defend his constitutional rights in July.
We saw how, led by Harrison Nkomo, they even stood for beleaguered war veterans leaders at a time when many were advocating for war veterans to get a taste of their own medicine. True to form, the lawyers did not disappoint, resulting in the granting of bail for the former liberation fighters.
We all witnessed how they weighed in to stand for Linda Masarira who, however, remains in custody.
That having been said, it must be stated that much has not been seen in the independent fight against police violence, consequently making the ZLHR the missing link.
The ordinary person falls far too short to understand their legal rights in this regard.
The average citizen does not even know that police officers can be sued in their individual capacities for these illegal assaults under the new charter. Zimbabwean statutes are very clear that the police may only use force necessary to arrest a suspect.
The test for the force that the police should use is described, legally, as "reasonable force". Surely, one fails to reconcile how and why the police would continue torturing a chained woman who is already in custody. Supposing that these suspects were indeed guilty of some offence as they protested, isn't it the duty of the courts to punish offenders? The actions by these police officers are definitely creating a gulf between the citizenry and the police.
Socially, there has been talk of retaliatory measures that can be taken against members of the police force as relations get more strained. The ordinary people don't know any better and may end up taking the law into their own hands. The ZLHR, therefore, has a crucial role to play.
The call is, therefore, made for the human rights body (ZLHR) to bring at least one or two cases against police violence on citizens. This should set the ball in motion towards a law enforcement unit that respects the rights of citizens; otherwise our silence and inaction easily translates to complicity.
Learnmore Zuze writes in his own capacity. E-mail: lastawa77@gmail.com