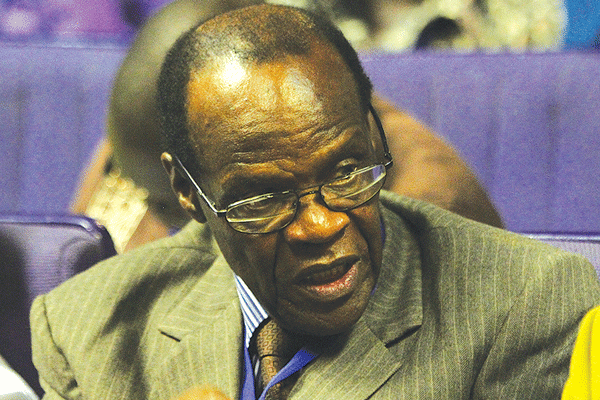 A BULAWAYO resident has sued Registrar-General of Births and Deaths, Tobaiwa Mudede for refusing to issue him with a new birth certificate bearing a new first name.
BY SILAS NKALA
Bayanai Tshuma, represented by Job Sibanda, filed a High Court application yesterday, citing Mudede as the sole respondent.
He wants to change from Bayanai to Norman.
"I have attended over the last few years to the provincial registrar's offices in Bulawayo in an effort to apply for change of forename," he submitted in his founding affidavit.
Tshuma said he went to the same office three times and was advised that the change of forename will only be possible if he engaged the services of the lawyer, which he later did.
He submitted that his lawyer then wrote on April 5, 2013 to the Registrar General's Office indicating that according to section 18(2)(a) of the Births and Deaths Registrations Act, it is provided that the registrar may alter a person's forename without executing a notarial deed of change of name.
Tshuma said the lawyers asked the Registrar General's Office to assist him. He submitted that instead, officials advised him against changing his first name at the age of 50 years, saying that would cause a lot of inconvenience, as his properties were registered under the old name.
"I submit that the respondent and his office are mistaken in their interpretation of the law," Tshuma submitted.
He said some time in 2013, he obtained a High Court order compelling Mudede to issue him with an amended birth certificate and when he went to the Bulawayo registry offices, he was attended by a lady, who advised him she would send his file to Harare for amendments to be made.
When he later visited the offices, he was told that Mudede had refused to make the amendments.
"I am advised that the registrar said I am too old to change name. I, therefore, seek an order compelling the respondent to issue me, upon payment of the statutory fee and lodging the appropriate form, with a new birth certificate reflecting my new forename," Tshuma said.
Tshuma was born on January 7, 1963 at Mpilo Hospital and got registered at the Bulawayo registry offices on November 22, 1969 under the name Bayanai. Mudede is yet to respond to the application.