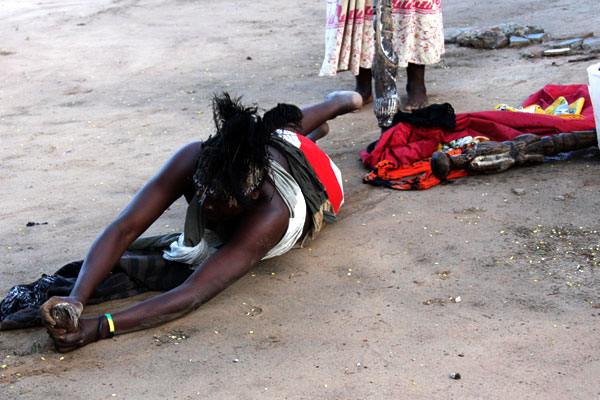 A MATABELELAND-BASED human rights watchdog has called on the Zimbabwe Human Rights Commission (ZHRC) to investigate reports that villagers in Sigola area in Umzingwane district were being forced to attend witch-hunting cleansing ceremonies conducted by tsikamutandas.
BY NQOBANI NDLOVU
Matabeleland Institute for Human Rights (MIHR) secretary-general, Benedict Sibasa, has written to ZHRC calling for its intervention to stop the practice and ensure villagers' rights were protected.
This came amid reports that traditional leaders in the area were frog marching their subjects to the witch-hunting rituals, while those who resisted were threatened with evictions.
Ten village heads were last month reportedly stripped of their posts after they refused to participate in the ceremonies.
"We, therefore, call upon the ZHRC to exercise its fundamental duty of protecting and promoting human rights as espoused in Section 243 of the Constitution especially Subsection (1)(e), (f) and (g) and Visit the Sigola area especially wards 1 and 2 to investigate this issue," read part of Sibasa's letter dated August 2 this year.
"Facilitate the protection of the rights and freedoms of those villagers (especially of the Christian Community) who feel violated by attending these rituals.
"We call on the ZHRC to direct the appropriate leadership, which is the traditional leadership and the parent ministry to desist from forcing villagers to attend ritual ceremonies and events that are against their rights."
Sibasa added that forcing people to a ritual shrine stripped them of their dignity as human beings.
"This conduct by the traditional leaders is also a violation of their mandate as espoused in Section 281 Subsection (2)(d) of the Constitution which says "traditional leaders must not violate the fundamental rights and freedoms of any person."
ZHRC commissioner and former Bulawayo mayor Japhet Ndabeni Ncube yesterday said he had not seen the MIHR letter.