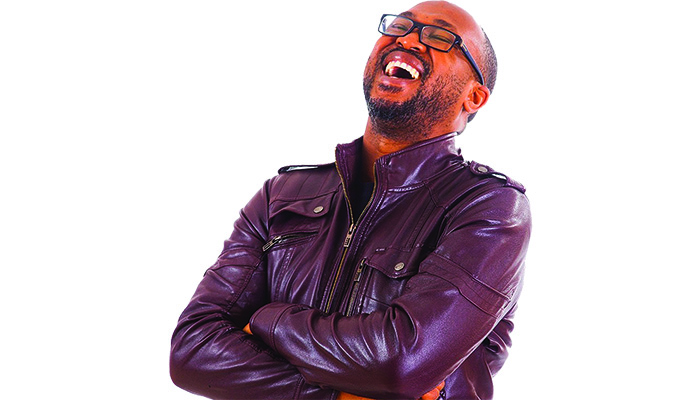 ONE of the country's top comedian, Carl Joshua Ncube (pictured), is set to prove his rising stock as a top act in international comedy business this week when he embarks on a feat that will see him staging 35 gigs in one week in Zimbabwe and South Africa.
BY Lorraine Muromo
If Ncube succeeds in his bid, he will outdo Mark Murphy, an Australian comedian who managed to stage 30 stand-up comedy shows in Australia on his way to breaking the world record in 2007.
Ncube is set to perform a maximum of 35 shows at 35 diverse venues from Cape Town, Johannesburg, Harare, Norton, Gweru, Bulawayo and the grand finale will be at Victoria Falls Safari Lodge's amphitheatre in the tourist resort.
The ambitious stand-up comedian's application to the Guinness Book of World Records has been accepted.
Ncube said he felt excited about the mammoth task ahead.
Proceeds from the show will be channelled to the Victoria Falls Anti-Poaching Unit.
Show organisers, Africa Albida Tourism, said in a statement last week that it would be incredible if a Zimbabwean broke the Guinness World Record, which is currently held by Murphy.
"It is amazing to even attempt it considering comedy is still so very young in Zimbabwe," Africa Albida Tourism chief executive, Ross Kennedy, said.
"Having worked with Carl before, we are absolutely delighted to be supporting him once again, and to be hosting the final show of his world record attempt at Victoria Falls Safari Lodge."
Kennedy said Ncube's support for the Victoria Falls Anti-Poaching Unit was highly valued and appriciated by the Victoria Falls community.
Ncube appealed to Zimbabweans and South Africans to come out in their numbers and be part of history by supporting him in his world record attempt through buying tickets, sharing information about the shows and having a very good laugh with him.