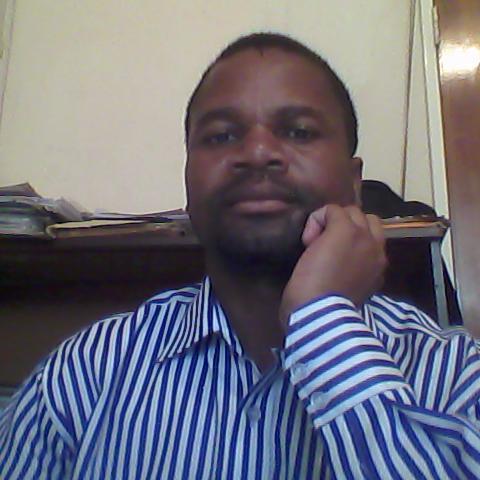 Zimbabwe is a country with a history and an embedded culture of using fossil fuels, with coal coming at the forefront, while oil products are imported using the country's depleted resources. When the gospel of renewable energy and its green technologies products started reaching our ears, we shouted eureka, eureka. To date, there isn't any notable development or investment in alternative forms of energy. The alternative forms of renewable energy only exist in the omniscient ZBC TV and on the lips of political liars. Currently, the country does not or has no capacity to generate electricity, apart from thermal power, from solar power, wind, biomass or bagasse. Our traditional sources of hydro-electricity generation are in an advanced form of depletion. So, where is the promised renewable energy?
GUEST COLUMN PETER MAKWANYA
What we always hear from the responsible political mouthpieces is the never ending commitment to do so. When and how, we are kept guessing and anticipating. Commitment, without being translated into action, will always remain a pie in the sky or a pipedream for dreamers to devour. Commitments are nothing but cheap lies, not designed for this century, but for our departed ancestors.
We are also not told that solar power is not as cheap as they would want us to believe. Yes, it's directly generated from the large amounts of sunlight we always have, but the generated power is not stored in refrigerators, pots or any form of hide-out. It needs the services of a high-powered grid, to store it during the day and use at night.
Right now, Zimbabwe is suffocated by the costs of struggling to generate its own electricity, as well as the costs of importing power from nearby Mozambique. We are in a state of energy insecurity, but this cannot be seen as the country lacks major power consuming industries. The much needed renewable forms of energy, if properly implemented, would address power challenges while avoiding growth in greenhouse gas emissions. Although Zimbabwe's emission levels are very insignificant, but as part and parcel of global efforts to fight climate change, the country must be seen to be moving in that direction and tone down on rhetoric. As a result, one might be forced to ask the question about the appropriate vision the country has on clean energy self-sufficiency. Despite that, issues of energy security will remain a challenge.
The country's position in terms of renewable energy can never be contested, but its future path may be littered with uncertainties and half-truths. Clean energy development is in line with the Sustainable Development Goals (SDGs). If our sustainable goals are not realised, then we may risk being left behind. Goal 7, envisages, a world (by 2030), where all have access to affordable, reliable and sustainable energy. To realise this, the country needs to establish financial partnerships with international partners, financiers or with its international friends. In this view, the country's energy challenges cannot be simply wished away or continue to be dramatised.
While the country's wind capacity and potential have not been exploited, its solar power potential is quite enormous, although it's not cheap to attain. The attainment of solar self-sufficiency will witness an influx of solar-related products to power the nation and help it to move forward. The other issue is that the country's commercial and industrial history is quite clear and does not lie. The country does not have a history of nurturing forms of renewable energy, maybe due to the financial costs of renewables or lack of will to accelerate the process.
The country needs to move forward and sort out its grid challenges if it hopes to be among the region's renewable energy fore-bearers. The national grid rehabilitation would contribute to the local capacity to be able to serve its domestic markets and daily requirements. The green growth development strategy can never be realised if the country continues to operate in fits and starts. Zimbabwe also needs to make a choice on whether its future power generation shall be fossil based, renewable or both. But an aggressive investment in renewable energy would contribute to the country's status as a low carbon economy. This has lots of benefits for the country and generations to come, as well as in all sectors of economy.
Zimbabwe can also do better by carrying out the introduction of small power projects around the country in order to augment the electricity challenges and these can also be managed with the limited financial resources we have. Climate change is projected to manifest itself sufficiently and more frequently in the sub Saharan region, negatively impacting in the supply of electricity. This country is also coming out from an extensive hangover from the once vibrant hydro-electricity production, whose source is severely under threat from climate change induced droughts.
Therefore, the onus and the ball in is the country's own court, it's up to the responsible authorities' to score own goals or move in the same direction which other countries are heading.