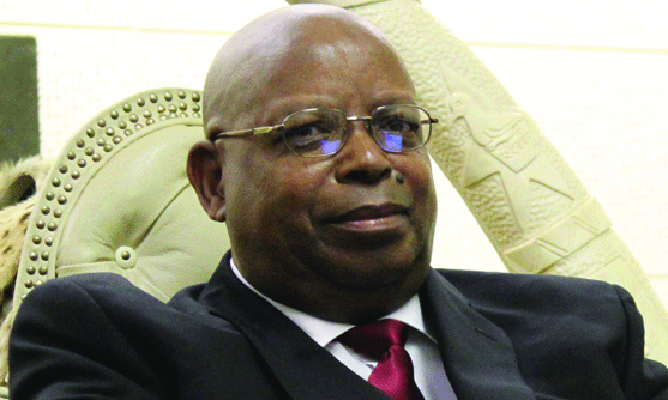 Speaker of the National Assembly Jacob Mudenda has said the $200 million Afreximbank facility which is being used to introduce bond notes should instead have been utilised to build gold reserves to alleviate the current liquidity crunch in the country.
by Fidelity Mhlanga in Victoria Falls
Mudenda, who was speaking at the Zimbabwe National Chamber of Commerce annual congress yesterday, said the apex bank could use the money to buy gold and generate $1,5 billion.
"Why do you use the $200 million to bring bond notes when we can create $1,5 billion? So where are we as business to advise government?" he queried.
There have been growing fears over the return of the Zimdollar through the back door after Reserve Bank of Zimbabwe governor John Mangudya announced the introduction of bond notes recently.
Turning to re-engagement moves being taken by government to clear the $1,8 billion arrears owed to international financial institutions, Mudenda said the amount should be used to create a gold bank.
"If we take that $1,8 billion owed to the International Monetary Fund and others and buy gold and have our own gold bank, we will be able to create about $4 billion of which we could use for part payments of the money owed to IMF," Mudenda said .
He said bureaucracy was thwarting the quick alignment of legislation that promoted investment in the country.
"Even if we put the law in place, we need to change our mindset. The one-stop investment shop was supposed to be in place by December 2015 and now we are in June and it's not there," Mudenda said.
"If it's not there (one-stop shop), how do we promote commerce in Zimbabwe? That's why I am saying that our bureaucracy needs to be more proactive."
Mudenda said there was need to reduce the number of days required to process domestic and foreign investments with Zimbabwe currently ranked 155 out of 189 on the ease of doing business index.
"As Parliament, we want to be in the top 20 ranking. Thus, our turnaround of investment application should not be more than three days.
"We can reduce that even further to two days or further to 24 hours. If Rwanda which came out of the genocide in 1994, where businesses can be set up in 24 hours, why can't we do it ?," he asked.
Mudenda urged business and industry to assist government by coming up with a macro-economic reform programme similar to the ones adopted in Japan and China to attain economic transformation.
He said industrialists must bring petitions to amend and repeal retrogressive legislations.
"If you as business are not finding support at various line ministries, then petition Parliament to amend or repeal legislations. We are waiting for those petitions. Once those petitions come to us, our standing orders say we must attend to them within 21 days. That avenue is there according to our Constitution. It's loud and clear, use your Parliament ," Mudenda said.