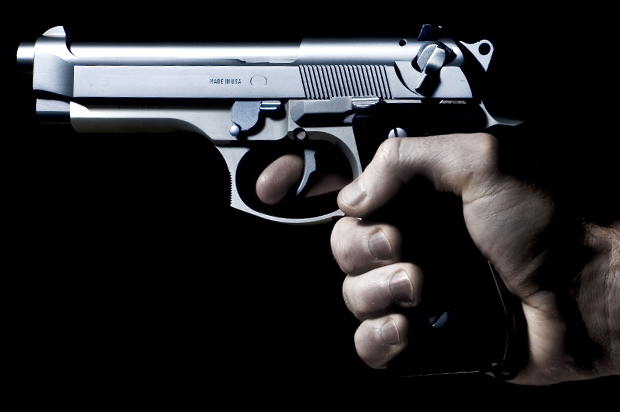 A LESOTHO-BASED Zimbabwean journalist, Lloyd Mutungamiri, is battling for his life after he was shot by unidentified assailants at his home in the politically unstable country on Saturday.
BY VENERANDA LANGA
Reports from Lesotho indicate that prior to the shooting, Mutungamiri, who edits the Lesotho Times newspaper, and his subordinate, Keiso Mohloboli, had been interrogated by State security agents on June 23, 2016 over a story headlined Exit strategy for Kamoli, which insinuated Lesotho Defence Forces Commander Lieutenant General Tlali Kamoli, was on his way out.
Mohloboli told NewsDay yesterday that Mutungamiri was hospitalised after the shooting.
"We are deeply affected by the incident, but we are praying and hoping that he will pull through," Mohloboli said.
Before he relocated to Lesotho, Mutungamiri once served as a sports editor of one of Alpha Media Holdings's publications, The Standard.
Meanwhile, the Southern Africa Human Rights Defenders Network (SAHRDN) and the Zimbabwe Lawyers for Human Rights have expressed concern over the shooting incident and called on authorities to bring the culprits to book.
The human rights groups said besides the interrogation that Mutungamiri and Mohloboli went through after publication of the article on the Lesotho army boss, he was also charged with defamation and crimen injuria on July 5, 2016.
"SAHRDN condemns the barbaric shooting of Mutungamiri and the persecution of media practitioners in Lesotho, which is clearly aimed at intimidating, silencing and suppressing media freedom and freedom of expression in Lesotho at this critical time in the country's history, when citizens in that country desperately need impartial information," they said.
"To date, SAHRDN is unaware of any investigation that has been instituted and led to the arrest and prosecution of those believed to be responsible for the shooting of Mutungamiri. SAHRDN reminds Lesotho authorities that ensuring respect for human rights often relies on impartial and rigorous media coverage."