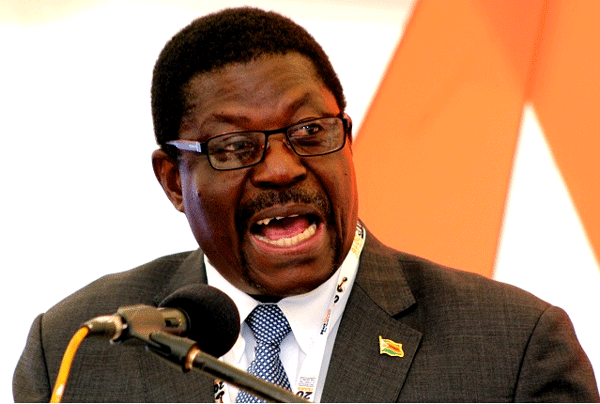 Government has specified the quantities of products individuals can import into the country as it moves to fine-tune its policy after a blanket "ban" on imports triggered chaos in the past days.
BY VICTORIA MTOMBA/TARISAI MANDIZHA
Three weeks ago, government promulgated Statutory Instrument (S1) 64, which restricted the importation of certain products in an ambitious drive to promote local industries.
It said those who wanted to import the products had to secure a permit, which costs $30 and valid for three months, but after satisfying authorities why the products should be brought into the country.
A Zimbabwe Revenue Authority (Zimra) notice released yesterday said individuals could bring into the country, among other items, a maximum of 1kg coffee creamers (Cremora), cereals (2kg), hair products (6 packets of a weight not exceeding 1,5kg), washing powder (4kg), mayonnaise or salad creams (not exceeding 2 litres) and bar soap (box of 24).
There is also potato crisps (one pack of 12 of 125g each), peanut butter (2kg), jams (2kg), canned fruits and vegetables (2kg), yoghurt (1kg), cheese (1kg), juice blend (4 litres), camphor creams, white petroleum jellies (180ml) as well as shoe polish (one pack of 12 of 50ml or 40g each).
Zimra said the allowance was granted once in a month on the first entry only.
The waiver on the imports comes after Industry and Commerce permanent secretary Abigail Shonhiwa had yesterday told a Buy Local summit that the regulation restricting the importation of certain products had created confusion.
"The SI impacted on the ordinary person who will be bringing in a few items for the family. The removal is supposed to impact on commercial imports and that matter is being tightened up. It should not impact somebody who is buying for the family," she had said.
Shonhiwa said government had set up a committee to look at the measure which is made up of representatives from the private sector, retailers and Buy Zimbabwe.
The committee is chaired by the Ministry of Industry and Commerce and held its first meeting two weeks ago.
Shonhiwa said in coming up with SI 64, the government was informed by companies through consultations and by the ZimAsset document. She said it was not a ban, but a removal of the products from open general licence to the licencing system, adding that in the two weeks after the SI 64 was introduced, the ministry received a several applications and it cleared them.
Shonhiwa said SI 64 was temporary and targeted at products coming from anywhere in the world — and not South Africa only — as Zimbabwe was aware of its regional obligations.
Goods that have been removed from the open general import licence and now require a permit to be brought into the country include coffee creamers (Cremora), camphor creams, white petroleum jellies and body creams.
Goods categorised as builders' ware like wheelbarrows (flat pan and concrete pan wheelbarrows), structures and parts of structures of iron or steel (bridges and bridges section, lock gates, towers, lattice masts, roofs, roofing frameworks, doors, windows and their frames and threshold for doors, shutters, balustrade, pillars and columns) and plates, rods, angles, shapes section and tubes prepared for use in structures of iron and steel ware, were also on the list of the restricted products.
The list also includes furniture, baked beans, potato crisps, cereals, bottled water, mayonnaise, salad cream, peanut butter, jams, maheu, canned fruits and vegetables, pizza base, yoghurts, flavoured milks, dairy juice blends, ice-creams, cultured milk and cheese. Synthetic hair products that are popular with women were also covered by the SI.
The new policy on imports comes as the Industry and Commerce ministry has issued 3 100 import licences to clear a consignment which was bought earlier before the announcement of the new regulations.
The licences are single entry, Industry and Commerce minister Mike Bimha said.
"The import licences we have issued are for the people whose goods were already bought prior to the announcement of SI 64 of 2016. We have said let's not penalise people and in doing so, we have issued licences for these people to clear their consignments at the border," he said.
Bimha said his ministry had not received applications from people seeking to import the restricted products.
"We haven't seen anyone who wants to import because the thing is that one will have to justify why he/she wants to import. Is there a shortage or are the products not available?" he said.
"If you want a licence, we give on the basis that you justify. We didn't ban imports, but we are encouraging people not to import what we produce in the country."