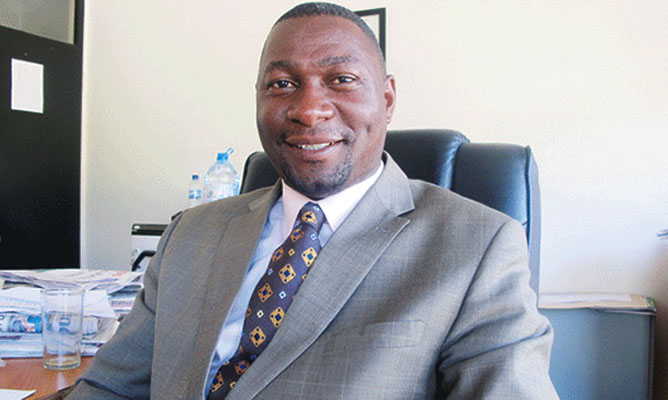 GETCASH has launched the GetCash Wallet, a mobile phone application that allows users to make transactions at no charge.
BY TATIRA ZWINOIRA
The application is the latest innovation from the holding company, Brainworks Limited, which is targeting the financially excluded.
Speaking to journalists at the launch of the GetCash application on Tuesday, Brainworks Limited CEO, George Manyere said the reasoning behind the launch was to avoid the use of cash.
"The only way you can get over that (bank charges) is through technology. We want to digitalise money charges and transactions. We need to make it convenient and easier. We do not need cash circulating in the country," he said. Brainworks is the parent company of GetCash.
"We are aiming for bargaining power, where we can reach a certain number of subscribers and approach companies to advertise. Adverts will be our revenue."
The new application allows users to link their bank accounts to their GetCash accounts, where they will be able to transfer money as guided by central bank regulations.
Other functions of the application include cashing in and out, buying electricity, topping up airtime, paying bills, applying for a loan online and mobile banking.
Government has embarked on a drive to get 80% of the society cashless by 2020.
Information Communication Technology minister Supa Mandiwanzira said mobile payment platforms have played an important role in easing the current cash crisis, while also promoting government's thrust on financial inclusion.
"According the Postal and Telecommunication Regulatory Authority fourth quarter report for 2015, the total value of transactions on mobile money platforms increased by 16,3% to a record $533 067 245 from $458 412 196 recorded in the previous quarter," he said.
"The number of mobile money subscribers also increased by 9,9% to reach 7,3 million subscriptions from 6,7 million subscribers in the same period."
GetCash users can act as merchants, as they will be able to send money among themselves at no charge.
Transfers made through the GetCash mobile application will be done across networks and banks.
Finance minister Patrick Chinamasa challenged banks to come up with innovations that do not have bank charges to encourage cashless transactions and entice the financially excluded.
It is estimated that 23% of the adult population are financially excluded.